This week we welcome Berlin artist and Producer Urem to our Who Loves Radio show.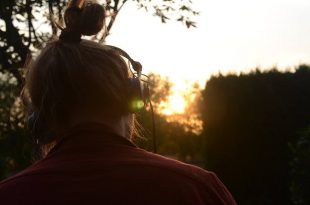 What fascinates me about the music?
I started making music because it fascinates me how you can get in a different state in your Body and Mind. How a beat or rhythm can get you in a way, you just want to start moving your body and feet. How you can literally swim in the music and how it is able to carry you. I wanted to know how to transport and create exactly those intense and touching moments.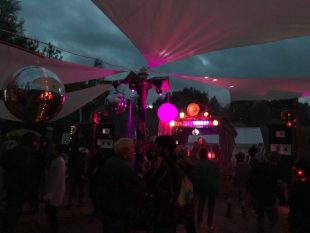 How did it start?
My friends and I were really impressed when we went to our first Festival, the Fusion Festival in Germany. We then started to organise our own parties. We wanted to bring people together and create a familiar setting.  So I bought a Soundsystem and went to the forests around Berlin to make Open Air Parties. We always wanted to give it a handmade touch, so we put a lot of work into decorations and wooden structures.
I started Djing, because I wanted to share the music that hooked and moved me. After some time I wanted to create my own music and that's when a new journey started. I spent hours upon hours sitting in my bedroom, learning how to use Ableton, how Synthesis works and how to create a specific atmosphere, getting a bit better every time.
Just recently I almost finished a few Tracks I am finally happy with. For me it is always the most difficult part to finish a track, because I am a real perfectionist about it. The next step is to find a label to release some of my productions.
Meanwhile my style of music developed and shaped.
I love to combine dreamy melodies with driving rhythms and to mix classical electronic elements with experimental sounds of Downtempo. Sometimes melodic and emotional, sometimes deep and driving. I also learned to play the Cello and taught myself to play the guitar, so I like to have some acoustic instruments paired with electronic elements.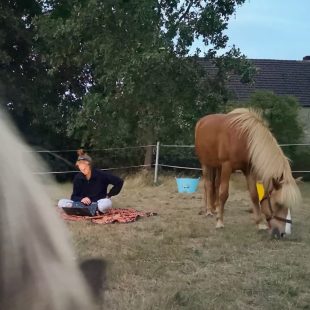 Since the beginning of this year a dream came true where I have now played in some of Berlins Clubs and so I am able to reach many more people with my music.
It started with a good friend Slawik, who asked me if I want to be Part of a Downtempo collective called Slowtribe. So us and two other friends, Marlon and Mitch started to organise small and cozy Open Airs at Birgit and Beer, a Club in Berlin. For us it is important to create a place where people can connect on a deeper level and not just only go to a Party. Definitely a highlight of this year was the party we did together with Nu and Vodoohop at the end of September.
For me it really interesting to see how the Downtempo scene in Berlin evolves. I have the feeling people really enjoy something different from Techno this Days. For me it is a great praise when people really enjoy and dance to Downtempo music who normally would only dance to faster Music.
One of the best parts this year was to play on the Kiezburn Festival and spontaneously on the Artlake Festival. Now I just came back from Malta, where I played as well. I feel really honoured that people wanted me to play in another country.
Throughout the whole Process a lot of people kept on supporting me. I am really grateful for that! Especially I want to thank my Girlfriend!
Thank you all, that you made this journey so much more fun!
Find Urem on Soundcloud at:
Catch him this Tuesday from 6-7pm for Who Loves Radio on Kiss FM.