NO BULLSHIT BIO, NO BLA BLA BLA….
Techno DJ and producer Phil Kieran is in Australia now, he will be playing four shows across two weekends… The first stop is Melbourne and it's going to be proper!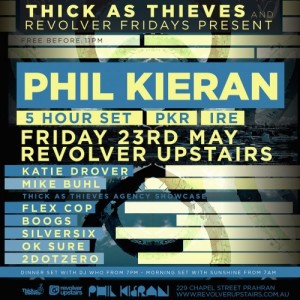 Friday 23 May 2014 on The Beautiful Drive 4 – 6 pm (GMT+10) on KISS FM Dance Music Australia, catch Timmy Byrne's chat with the owner of Phil Kieran Recordings and find out what he has in mind about playing the whole 5 hours in a cage!