Tune In to StrictlyOZ HipHop show this coming Tuesday night from 8:30pm as Cook & Dip have special Guest " SCOTTY HINDS" of Broken Tooth Entertainment Live in the studios for a chat about his new album and will perform a new track Live to air.
HINDSIGHT is the first official solo album from SCOTTY HINDS, an artist who is multi faceted , well versed & pro-lific in his craft. Known for his impressive radio appearences & grime shows all across Australia, he is one third of the UK rap crew NINE HIGH (Byron, Fraksha & Scotty Hinds) & one quarter of the Melbourne Grime dons, SMASH BROTHERS (Diem, Fraksha, Murky & Scotty Hinds)
Since releasing the NINE HIGH album followed by 2 solo mixtapes, Scotty joined the BTE family & teamed up with YOUTHFUL IMPANTS to release the EDM infused Carnival Music EP in 2014, Scotty has been steadily working on writing the material for HINDSIGHT & he has blessed this project with work kept at his highest level of skill & quality.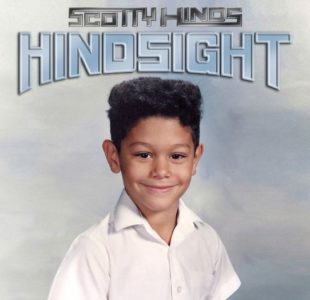 The production for HINDSIGHT was a worldwide affair that took 3 years of sifting through catalog's for the most per-fectly suitable instrumentals picked from South America to England to Australia (Cam Bluff, Dj Rogue, Kharniclassix, Megatroid, Mizari, M-phazes)Realizm, Regulus & Sinks) all putting in solid work to make this album a musical inter-pretation of Scotty's life as a whole thus far.
HINDSIGHT is the summary of 20 years of reflecting on the way Scotty sees things.

So Tune in from 8:30pm-10pm for some Non stop Australian HipHop.


More Posts for Show: Strictly OZ HipHop Show