Violin virtuoso Sarah Curro joins Timmy live in the studio to talk about her upcoming Volume 10 – Diffusion show with Shaun Keyt at Toff Sunday night and will indulge listeners with a special live teaser performance of her unique amplified violin.
Sarah Curro presents VOLUME 10 – DIFFUSION feat. Shaun Keyt
The dynamic amplified solo violin show VOLUME has amazed Melbourne audiences for over a decade showcasing Australia's finest music making talent all conveniently brought to you in one solo-violin-powered show. Pop artist writing classical style, classical composers breaking out the effects pedals – all rules are broken within the VOLUME experience.
This year the 10th anniversary show VOLUME 10 returns to The Toff for 'DIFFUSION' an electronic journey featuring Melbourne's own Shaun Keyt who's immersive and visceral sounds will be enhanced by Sarah's ground-breaking Spur Semi-Acoustic violin for a genre-defying experience you will not forget. Prepare to be relaxed, immersed, subdued and transported in this one-off, not to be missed show.
Act 1 – Sarah will present a retrospective of some VOLUME favourites by
Cameron Jamieson, Anton Koch, Hugh Crosthwaite, Timothy Coghill and Jessamie Kaitler.
Act 2 – Shaun Keyt and Sarah Curro
Combining a background in classical piano and electronic music, Shaun Keyt (Viridian) has been writing and performing live, scoring for media and teaching for over 25 years. After a chance meeting, Sarah Curro asked Shaun to compose the Volume 10 Diffusion show.
After a number of rehearsals, this role was expanded to include performing the compositions live with Sarah. The Volume 10 Diffusion show was born.
'DIFFUSION'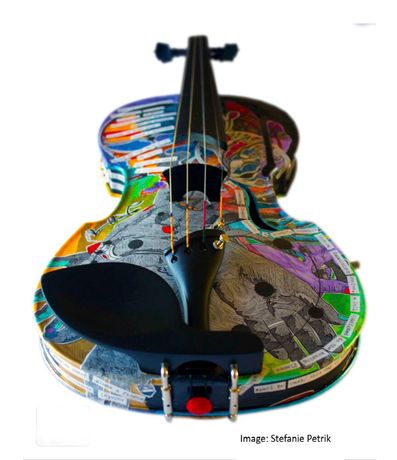 Sarah Curro graduated in 1994 from the Queensland Conservatorium, where she was winner of the Conservatorium Medal for Excellence. After winning the Dorcas McLean Traveling Scholarship for Violinists in 1997 she studied, and then taught, at the Hong Kong Academy for Performing Arts, and from 1999-2002 was a member of the Hong Kong Philharmonic Orchestra. In Australia, she has performed with the Australian Chamber Orchestra, Queensland Philharmonic and Symphony Orchestras, Tasmanian Symphony Orchestra, Orchestra Victoria and is currently a full time member of the Melbourne Symphony Orchestra. Sarah's interest in education and commissioning is inspired by her father John Curro, Founder and music director of The Queensland Youth Orchestras. Her experience as a tutor and conductor includes work with the students from The Hong Hong Academy for Performing Arts, Australian Youth orchestra (including National Music Camp, Chamber Camp and Young Symphonists), Queensland Youth Orchestra, Melbourne Youth Orchestra (including MYM Summer School), Southern Cross Soloists Winter Music School, the Australasian Orchestra, Geelong Symphony Orchestra, Victorian Youth Symphony Orchestra and Orchestra 21. Besides all the conservative things one can do as a violinist, Sarah's non-traditional ventures focus on the constant discovery, purchase and promotion of new, mostly local compositions of every art form but most of all music. Through the fascinating and unique instruments of Melbourne's SPUR Violins, her solo series VOLUME, now in its 10th incarnation (40 commissions so far), showcases these works in thoroughly modern venues to an ever-widening audience. Sarah hopes to continue this emotional and financial commitment to her arts community.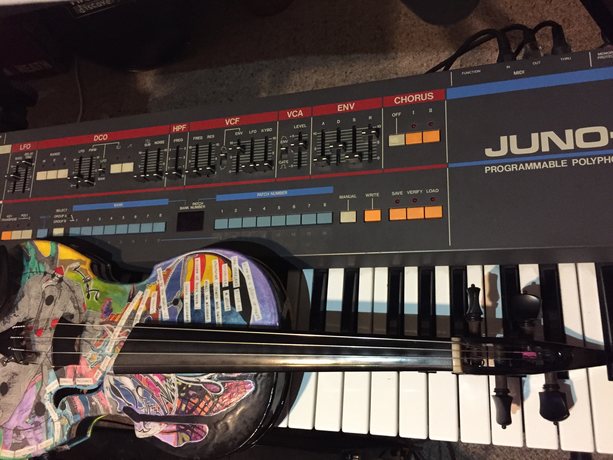 Electronic music artist Viridian aka Shaun Keyt has spent the last 25 years immersed in music composition and sound production. Most recently, Shaun has been commissioned by Melbourne violinist Sarah Curro to compose for her 10th anniversary show VOLUME combining solo violin with electronics and piano. With a background in classical piano, Shaun composes music for film, corporate media and sound installations. As Viridian, Shaun has released electronic music since the mid 90s throughout Europe and America, with tracks such as Sunhump being charted globally. In addition to this, Viridian has been playing live for over two decades and has performed alongside artists such as Carl Cox, Daft Punk, Jeff Mills and Richie Hawtin. He has played festivals such as Earthcore and Hardware as well as clubs such as Revolver and The Lounge. As a freelance composer, Shaun creates compositions for Samplify studios, while solo freelance work includes the score for the film Exit which screened at international film festivals. Shaun is also a course creator and tutor at the School of Synthesis, a music production school in Melbourne.


More Posts for Show: The Beautiful Drive