Rich NxT has just released his debut album on FUSE London titled 'Know The Score'. Rich has been a regular visitor to Australia in recent times, playing New Guernica, OneSixOne, Subsonic and Killing Time over the years.
Something special was developing in London's rave culture during the mid-2000's. A generation of like-minded artists and promoters with similar tastes in house and techno formed a genuine scene with a spirit and alchemy that has propelled its instigators far and wide. Rich NxT was enjoying being part of the movement, frequenting the many seminal East London venues we still talk about now.
Born in 2008, FUSE London carved its own unique position on the scene with its legendary Sunday free parties at 93 Feet East. As one of FUSE's original residents, Rich played a major part in the brand's evolution, helping take it from a free afterparty to one of the most respected event brands and labels on the planet. As a core FUSE artist, Rich has delivered 11 classy EPson the FUSE London imprint. In October 2020, the debut album 'Know the Score' lands, his crowning career achievement. The 10-tracker spans the full breadth of the house genre and is the culmination of 20 years production work, taking influence from his varied involvement in music as a DJ, raver, drummer in bands and pirate radio devotee, devouring the sounds on Weekend Rush FM.
Elsewhere the DJ/producer draws on his strongly identifiable sound to run two vinyl imprints,NxT Records and What NxT. The tastemaker favourites draw influence from techno and minimal house, while never forgetting Rich's raver roots taking influence from jungle and hardcore.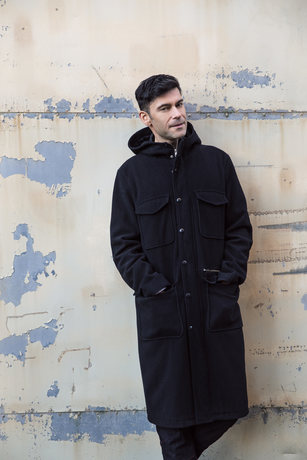 His DJ highlights include appearances at most of the scene's major venues such as DC-10 (Paradise, Cuttin' Headz) Watergate, Space, Amnesia, Robert Johnson, Warehouse Elemenstratt, Mint Warehouse, Tobacco Docks, Studio 338 and The Warehouse Project. At the same time, he is versatile enough to command the decks over long sets at intimate venues such as Hopetosse, Ibiza Underground, Amsterdam's BRETand CDVin Berlin. Festival appearances in 2019 included Cocoon in The Park, BPM and Mint Festival.
Releasing regularly, he's gained the support of many other DJs including The Martinez Brothers, tINI, Marco Carola, EnzoSiragusa, Jamie Jones, wAFF,Steve Lawler, MEAT, Matthias Kaden, East End Dubs, Alan Fitzpatrick, Eats Everything and Darius Syrossian.
Prior to his 'Know The Score' album dropping, Rich enjoyed an industrious first half of 2020, including a huge EP on WYLD, collaborative work with Darius Syrossian (Moxy Muzik) and remixes for INFUSE, Moan and SASH.
Meanwhile he continues to demonstrate a very keen ear with What NxT delivering the goods for new and established artists alike. Rich also continues his radio residency on Rinse FM with Fuse London and launches a new weekly show on Ibiza Global Radio.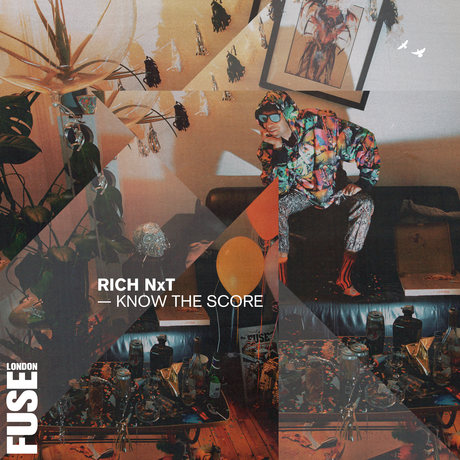 A producer for 20yearsand with 11 EPs on FUSE London to his name, vital collective member Rich NxT presents 'Know the Score', his debut album.
The 10-track work takes inspiration from every major period of the artist's life, from his days listening to pirate radio absorbing the sounds of jungle and hardcore, to his ongoing involvement in bands as a drummer going back to his teenage years inspired by his Trinidadian father, a member of the Windrush generation, who played in Calypso bands. Rich's all-important (and eternal!) status as a diehard raver also played an essential shaping role, led by his experiences in East London's vibrant party scene in the mid-noughties, before his pivotal time as a FUSE resident begun in 2008 at 93 Feet East. But most crucially this is the producer looking forward, extending himself in the studio and developing his sound into new and exciting forms.
Rich begun writing the album in the second half of 2019, on his return from the huge FUSE London DC10 showcase that August. Drawing on a patchwork of influences, and his reputation as a musical chameleon, the range of sounds that inspired 'Know the Score'is broad and includes The Prodigy, Portishead, Pearl Jam, Sneaker Pimps, Unkle, Kruder & Dorfmeister, Stephane K & John Creamer, Medicine 8, Konrad Black, Tiga and Steve Bug, among others. The final work explores the full breadth of the house genre, traversing breakbeats, low-fi sound explorations, uplifting vocal cuts and plenty of his own trademark wonky acid excursions.
The long-player also sees him further develop his collaborative work with vocalists, notably Shyam P who previously featured on Circus Recordings and Strictly Rhythm. He lends his voice and lyricism to 'Natural' and 'Other Side'. The former had its big stage debut at Paradise's event at the Warehouse Project, while 'Other Side' became an after-hours anthem at Hoppetosse and BRET, all during 2019.
Elsewhere Rich's musicianship is on show in the dreamy album opener 'X-Point', imbuing the cut with a trio of guitar riffs, skillfully layered over atmosphere-brewing beats. Likewise, 'Rigged' utilises acoustic and slide guitars that rub shoulders with an organ and a wicked chunky groove. No surprise this did damage at the new Mint Warehouse opening back in March. 'Aunty Vi' is a nod to those heady party days when Fortress Studios and Turnmills were the place to be, before T-Bar and Public Life became the hotspots. It features a vocal recorded back in the day from beloved MC and friend Alfie Lee, along with a brief and unashamedly epic breakdown.
'Weekend Horizon' is another notable highlight, a euphoric piano break bringing light to an intricate underbelly of drum breaks and effects, his own take on early jungle and hardcore. The track is a respectful nod to his treasured nights listening to pirate radio Weekend Rush FM when the crew of innovators such a Funky Flirt, Redant and Remarc dropped endless beats and rhymes on a Sunday night before school. 'Huggable Enigma' is a delicious bassline-driven bomb that rolls for days and was first laid down at the FUSE London 11th birthday at Studio 338. 'Mcfly' closes out the work, a ten-minute beast of a track with distorted bass, sitars and taiko drums that deftly manages to maintain energy and momentum throughout. A triumph!
"This album is an expression of myself and the range of music that has influenced me. A body of work that is just as fun on the dancefloor, as it is at home on headphones. It's a culmination of the FUSE London EPs I have released so far and also a new beginning."– Rich NxT