This week on Who Loves Radio we have a guest mix from Neuss, whose taste in music is exceptional and has been in our sights for a guest mix for some time.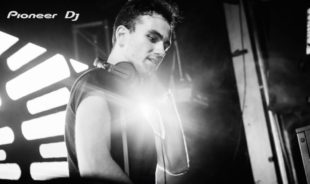 Neuss (aka Adrian Dedic) is an upcoming underground DJ based in Melbourne with European roots and sound. His DJ alias is named after his birthplace, the humble city of Neuss, located just outside Dusselfdorf in Germany. His enthusiasm for music started at a young age, growing up playing piano and saxophone.
It was only after returning to Germany many years later that his passion for techno and deep house music developed. It comes as no surprise that his favourite city is Berlin, an epicentre for the underground techno scene.
His DJ career began when he entered a national DJ competition Your Shot in 2017 and placed runner up. Since then, Neuss has started introducing himself to Melbourne's music scene through various gigs and has been working hard on developing and perfecting his own sound.
Find him on Soundcloud at:
Catch him this Tuesday 17th of July on Who Loves Radio from 6-7pm