Matt Radovich aka Mike Hunt has been a main player in Melbourne's dj circuit for years.
With 30 years experience DJing all over Victoria and being featured at some of the major parties and
clubs throughout Melbourne, Matts roster is full of weekly, fortnightly and monthly residencies at
these venues, The Joint Bar, The Espy, Captain Melville, Storyville, The Boatbuilders Yard, Eat The
Beat (New Guernica) & Glamorama……
Matt Radovich is one of the founding members of the Infamous MTC Crew (Melbourne Techno
Collective). MTC have been a corner stone in the Melbourne techno scene and have been running
for over 18 years now. Due to the success that MTC has had, Matt has then gone onto support the
likes of Aphex Twin, Laurent Garnier, Juan Atkins, Orbital live, Galaxy 2 Galaxy and Timeline
(Underground Resistance), Jeff Mills, Derrick May, Carl Cox, Marco Carola, Surgeon, Planetary
Assault System Live, Speedy J, Ben Sims, Miss Kittin, Stacey Pullen, Chris Liebing, Mike Humphries,
Sandwell District (Regis & Function), Oscar Mulero, Ricardo Villalobos, Kevin Saunderson, Redshape,
Technasia, Deetron, Adam Beyer, Dax J, Perc, Kazu Kimira, Richie Hawtin, Green Velvet, Collabs
(Speedy J & Chris Liebing), Steve Rachmad, Vitalic, Detroit Techno Militia, Space Djz, and many more
at large techno events around Melbourne. MTC parties are based on fun and good music and if you
have never been to one, you should get yourself there to see what the fuss is all about.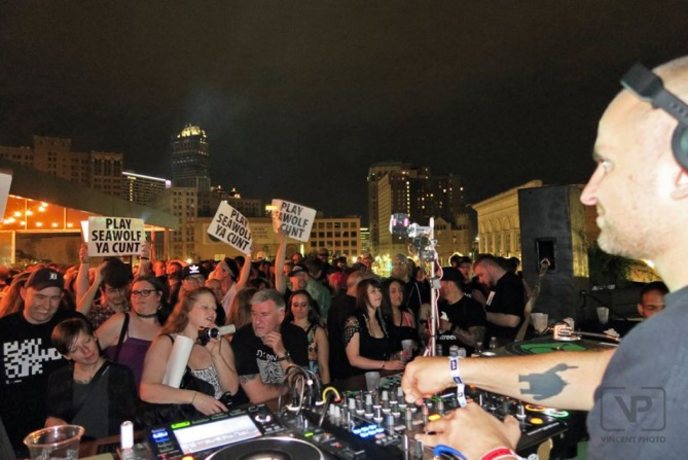 Matt is also a member of the Stable Music crew. Stable Music is one of the leaders in Melbourne,
bringing forward thinking events and electronic music to Melbourne. Stable Music is responsible for
bringing Piknic Electronik to Melbourne. They also bring the world's best TECHNO acts to Melbourne
at their Capacity parties. Stable Music has also brought Kubik to Melbourne. They have also worked
closely with the Melbourne City council and helping them bring quality events to Melbourne Music
Week every year and Matt has been there every step of the way, since Stable Music inception.
Not just restricted to Melbourne, Matt has played all around Australia including Adelaide, Sydney,
Gold Coast, Hobart and has even played in Sri Lanka! Also, Matt was lucky enough to live out one of
his lifelong dreams. He got to play his beloved TECHNO at the home of TECHNO, Detroit USA. Matt
was asked by the Detroit TECHNO Militia to play at the Bang Tech 12 Anniversary party, for the last 6
years. This party is the warm up party to the Movement Electronic Music Festival in Detroit (DEMF –
Movement) and Matt got to share the decks with some of the cities and the world's finest every year.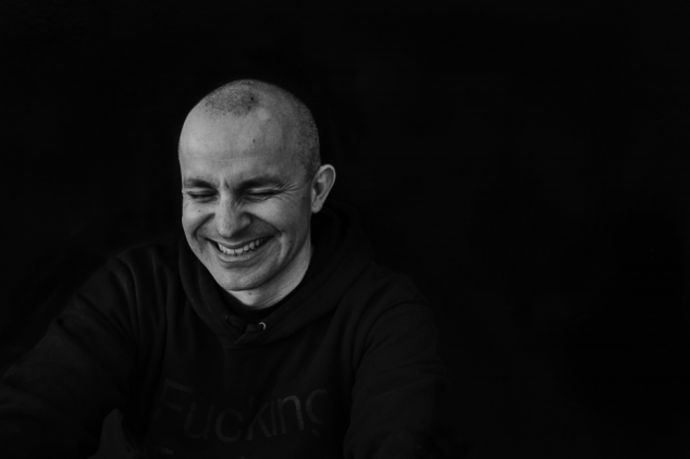 Matt Radovich has cemented his name in the Melbourne scene with guest spots at the largest
festivals in Australia for example festivals including Creamfields, V Festival (Gold Coast, Sydney and
Melbourne), Two Tribes, Good Vibrations, Listen Out, Solar, Stereosonic, Kiss my grass, Rainbow
Serpent Festival (Disco Impromptu Theme Camp), Sunshine people, Hardware, Future Music Festival,
Earthcore, Babylon Festival, Carl Cox presents Pure, We Love Sounds, Enchanted Forest and
more.Matt Radovich was fortunate enough to be handpicked to be the support dj for Dj Shadow's
Outsider show in Melbourne featuring the Gift of Gab at the Forum. But it doesn't stop there; Matt
was also asked to support the one and only Grandmaster Flash, under his alias Mike Hunt. Matt has
also been asked to support Common at a Red bull Racing Gala party. Obviously Dj Shadow liked
Matt, because Matt was also asked to support Dj Shadow and Cut Chemists together on the Hard
Sell tour at their Melbourne leg of their tour of Australia. Matt was also asked to join Dj Shadow and
Cut Chemist again at their Melbourne Show of the Renegades of Rhythm tour. Matt was asked to
open the show for the infamous Wu Tang Clan. Matt has also supported the likes of many great
funk, hip hop, electronic and dance acts like Flying Lotus, Gilles Peterson, Dj Krush, Amp Fidler,
Gaslamp Killer, Clark, Dam Funk, Scuba, Ras G, Africa Hi Tech, Claude Von Stroke, Hudson Mohawke,
Harmonic 313, The Platinum Pied Pipers, 2manydjs, Cassius, just to name a few.
Check out Matt when he's behind the decks you won't believe your ears, but one thing is for sure,
he'll keep you dancing all night long all night!
Links:
https://soundcloud.com/mike-hunt
https://www.mixcloud.com/MattRadovich/
https://www.facebook.com/mattradovichofficial/
https://www.facebook.com/melbournetechnocollective/
https://www.facebook.com/StableMusic/
http://www.stablemusic.com.au/