FRICTION welcomes Melbourne artist LUKE VECCHIO. Luke has been a stable for good music for many years in Melbourne. Being well respected by his peers and a DJ that locals aspire to be like, not only in music quality or performance skills, also for his caring loving nature and for how much love he has for the industry. Friction is personally excited to share the sounds from the legend!
*               *               *               *               *
LUKE VECCHIO
(REVOLVERS UPSTAIRS)
If you had to choose one word to describe the unique power that is emerging from the young talented Luke Vecchio – that word would be "energy".
It is that infectious energy coupled with his ability to bend a dance floor that has seen Luke Vecchio emerge as one of the dominant young players in Melbourne's club scene. Luke's diverse musical range and sixth sense like ability to read a crowd has seen him dominating the main stage at a festival and closing out the after party the next morning.
It is testament to his talent and distinction, that he has been hand selected to perform locally and internationally, with the honour of opening sets, for the likes of Alex Stein, Nico Stojan, Mihai Popoviciu, Lovebirds, David Penn, Dusky, Kevin Over & More.
Luke's intimate knowledge of music and dedication to the craft, has seen his production develop at a prodigious rate. His influences range far and wide across the musical spectrum and this is on full display with his emerging yet powerful catalogue of tracks to date.
With residencies over the years at Melbourne Mainstays such as, Onesixone, Pawn & Co, Circus, and also running a weekly night at Revolver Upstairs, these opportunities have developed Luke, into a loyal and passionate person, following his passion for music.
*               *               *               *               *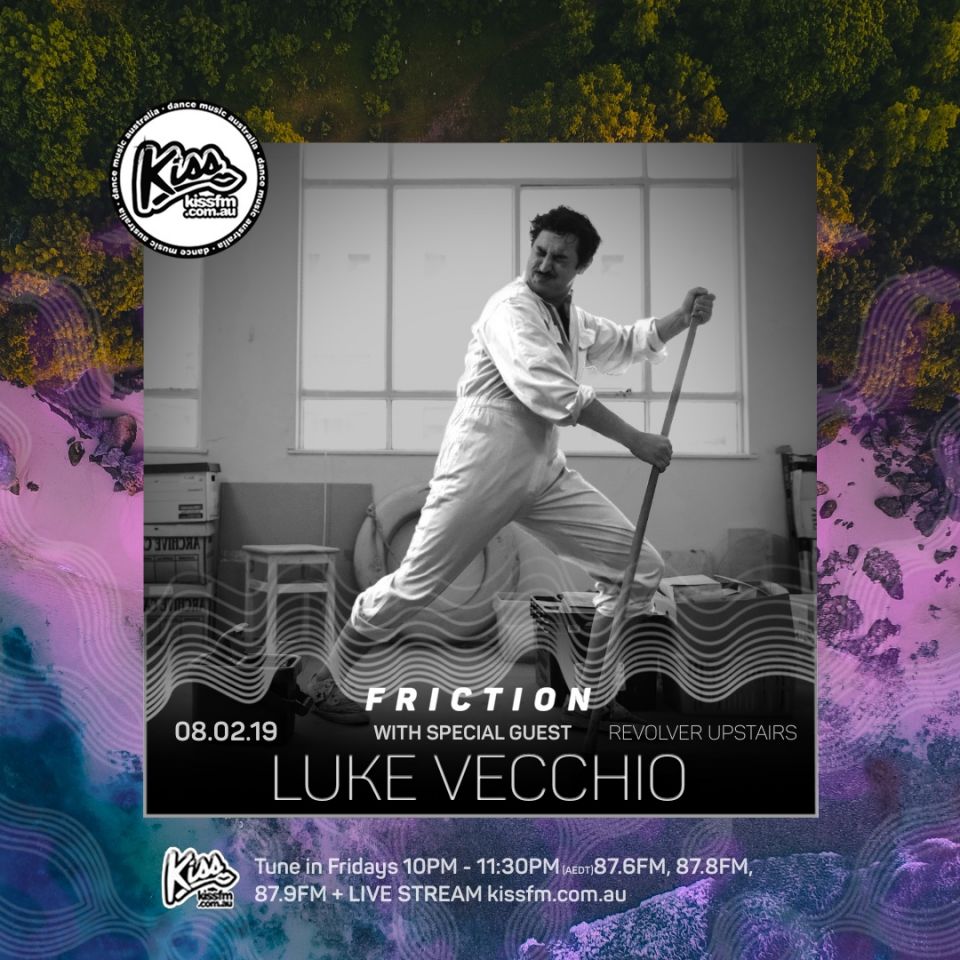 Remember to keep tuning into Friction every week as we welcome weekly guests up to the Friction waves.


More Posts for Show: FRICTION