FRICTION welcomes JOZEF CONOR from RECOVERY COLLECTIVE. Jozef has been going strength to strength over his time in the industry, with a multitude of releases and tours under his belts, this is sure to be another episode with some added Friction to it.
*               *               *               *               *
JOZEF CONOR
(Recovery Collective)
Australia-based Jozef Conor's profile has continued to build momentum. Having set up shop in melbourne, he has continued to establish a presence amongst the high quality of Australian talent.
His latest EP release "Raindrops on the Window" on Ugenius music, has been the highlight of a expanding list of originals and remixes, having his up & coming "Scary Kids" release on Recovery Collective. Mid 2018 sees a 5 track mini-album to be released on Ukranian label "Whoyostro".
His festival escapades have taken him to some of Australia's well respected spots such as Strawberry Fields, Rainbow Serpent, Babylon, and Rabbits Eat Lettuce festival, and his experience as a quality selector is being recognized with support slots for DJ's such as Matt Sassari, Matthias Meyer, Wehbba, East End Dubs amongst many others.
With his deep, driving and rough approach his originals and live sets, Jozef Conor is definitely up for a big year ahead and will continue to impress along the way.
*               *               *               *               *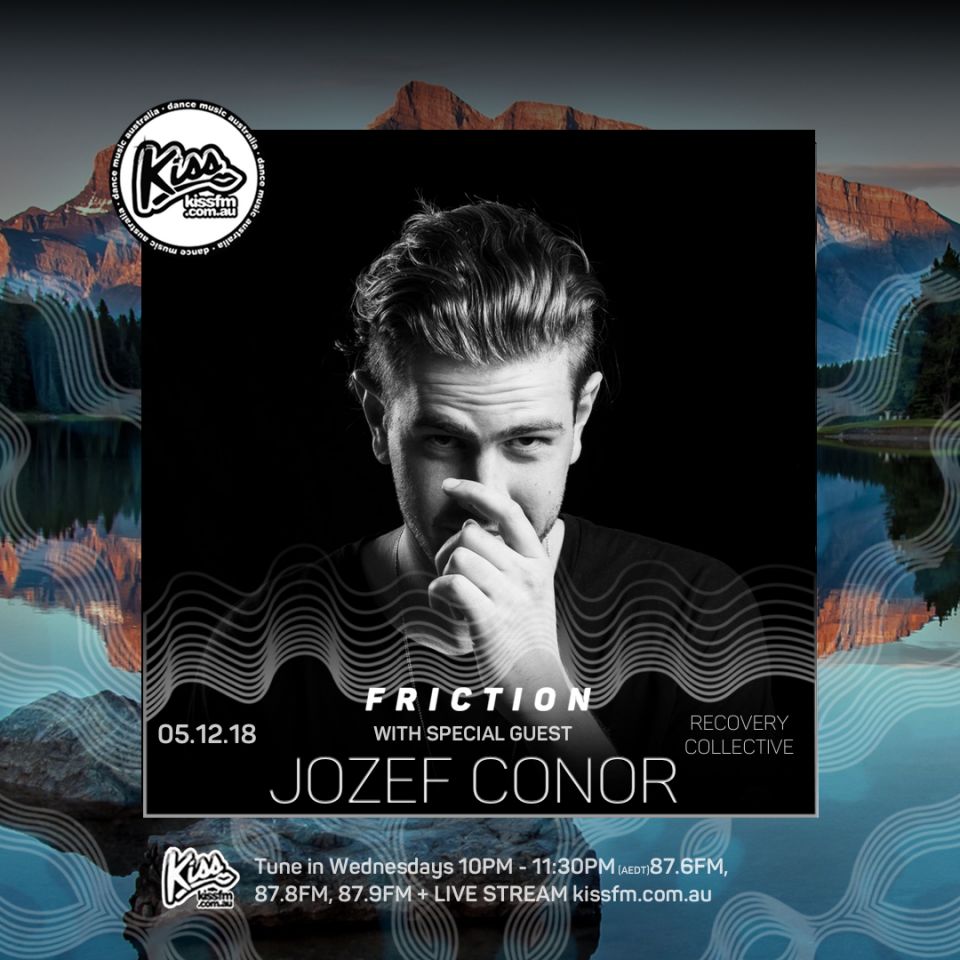 Remember to keep tuning into Friction every week as we welcome the following guests up to the Friction waves, including Alice Campbell, Dave Stuart, David Bloss, Luke Vecchio, Liam Sieker, Montana, Moskalin, Robbie Lowe, & Wiser.