FRICTION welcomes JASMINE SPEERS, having recently moved from Sydney and making Melbourne her new home, we're excited to discuss what has been happening since the move and how life is as Covid takes a hold in Melbourne. Jasmine is also providing a guestmix for the whole 90 mins. All happening right here on Kiss FM at 9pm Saturday.
*               *               *               *               *
JASMINE SPEERS BIOGRAPHY
Jasmine Speers is well known throughout the Sydney music scene as an artist that brings her full enthusiasm and creative flare to her craft, she is a genuine performer and leaves you wanting more, no stranger to the spotlight her confidence and stage presence are as infectious as the women herself.
Not only has she played at all of the best clubs in Sydney, places such as Chinese Laundry, The Burdekin Hotel, she's headlined for events across New South Wales very early on in her music career.
Her attention has now turned to a new found love of production and has recently stated releasing her own music, no stranger to hard work she moved to Melbourne where her career and sound has been well received, opening for headline DJs and local super clubs such as New Guernica, 24 Moons, and Poof Doof.
She's quick behind the decks and gives the audience her full attention, engaging them from start to finish, using a mixture of well known pop infused sounds with Deep Melodic undertones that keep you dancing the day or night away. Her style of music is open, she can play a wide range of sounds, however Deep vocals infused with Techno and driving bass lines are what she is inspired by, these sounds that take you on journey from sunrise to nightfall and back again. Her quick growth as a DJ is due to her deep love for music which started at the age of 7 while playing violin, her talents extend now into keys and of course singing.
Working with her mentor Johny Sonic (The Pot Bellies) she has gone from strength to strength in just a few short years, she is a highly passionate and talented artist.
She also runs and promotes her own brand of parties, where she works with female talent mentoring and training them to DJ as well as produce.
Checkout Jasmine's SoundCloud below
*               *               *               *               *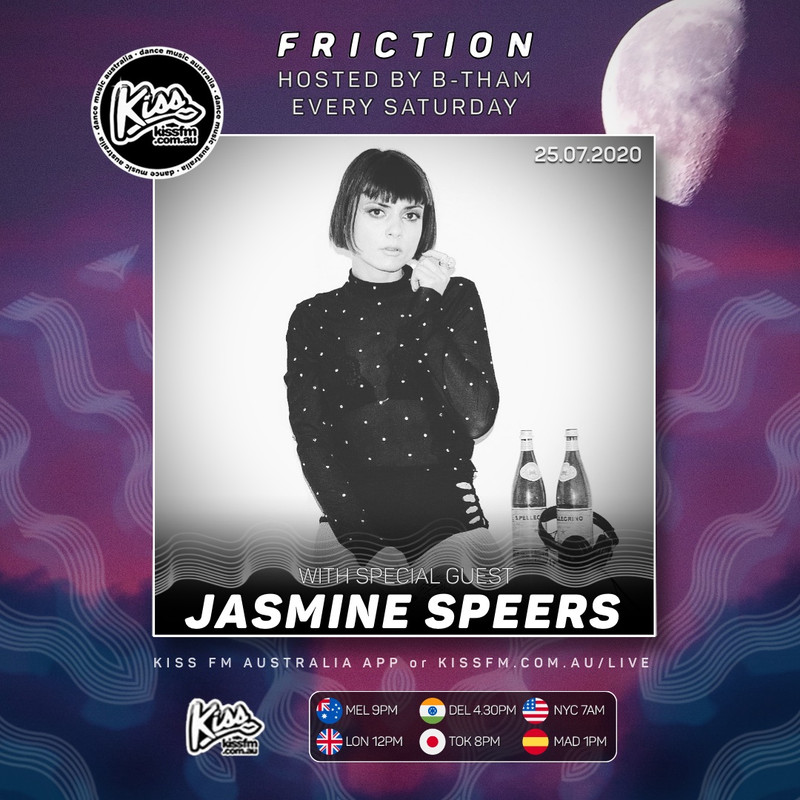 Remember to keep tuning into Friction every week as we welcome weekly guests up to the Friction waves.