FRICTION welcomes Brisbane artist ILLUSIONS TENFOLD. With a fresh original track in the pipeline for release in Feb on Late Night Music. We here at Friction are keen to see what Illusions Tenfold brings to a guest mix.
*               *               *               *               *
ILLUSIONS TENFOLD
(Late Night Music)
Uzziah Woods aka Illusions Tenfold, illustrates his music through forms and themes. In a likeness of climbing to reach a precipice, perpetual elevation and heightened intensity consistently draws the listener on further through the arc of resonance and gritty percussion. With an amalgamation of dense distortions subdued by lulling acid whips, true to the design of the dance between beauty and chaos, Illusions Tenfolds seeks to explore his narrative in sound.
*               *               *               *               *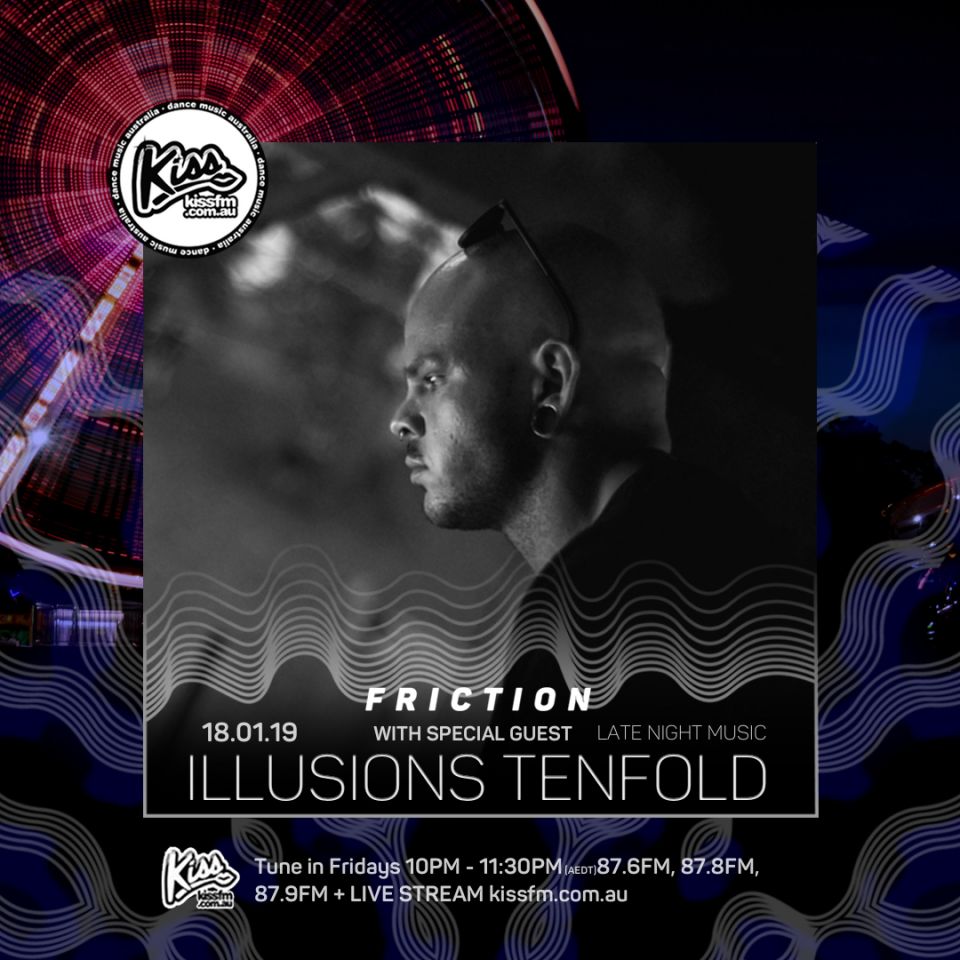 Remember to keep tuning into Friction every week as we welcome weekly guests up to the Friction waves.