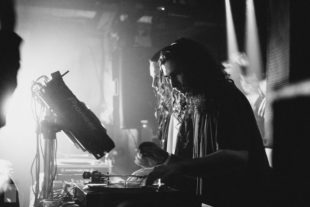 Human Movement's critically acclaimed, self Released debut EP "Dancing Room" (5am, premiered by Anna Lunoe on Beats1 Radio) broke into the market with a bang – Welcoming a national Australian tour and numerous festival stops at Groovin The Moo, Splendour In The Grass, Strawberry Fields and Lost Paradise.  This was followed by their Subcity EP (Premiered by THUMP ), Right Thang (out via Kitsuné records ), I Need EP (Leisure Records) which gained the support of Joris Voorn (Rejected / Green Recordings), Richie Hawtin c/o (M-nus / Plus 8), Riva Starr c/o (Hot Creations), Danny Howard (BBC Radio 1) and Carl Craig.
In 2017, the duo hosted three absolute heaving sold out Human Movement Parties, and celebrated their debut live performance at premiere live music venue in Sydney; The Metro Theatre.
From here they Continued strong, with direct support for Deadmau5, and a mix featured by Resident Advisor's "Mix of the Day'.
In 2018, Human Movement made their debut on Defected Records with a dual EP ' Run it by Me' and 'Help a brother out ',  demonstrating buckets of natural talent with Rhythm, harmony and melodies which will live on..
To continue the celebration, Human Movement will embark on a European summer tour performing in Ibiza, Defected Festival in Croatia and France plus more to be confirmed.. They have recently been selected as one of the Defected artists to compile a mix for the upcoming Defected Croatia parties.
Human Movement will also embark on an Australian tour this summer – more details to follow.
'RUN IT BY ME ' DEFECTED RECORDS
DEFECTED CROATIA FESTIVAL – HUMAN MOVEMENT LIVE SET
HUMAN MOVEMENT DEFECTED CROATIA 1.5HR MIX