This week on Who Loves Radio we have a guest mix from close friend and one of Melourne's most talented downtempo artists, Hakeem.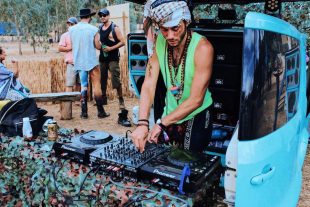 HAKEEM (حكيم) is an aspiring DJ whose been collecting music from a very young age. He believes his passion and love for music was inherited from a family that appreciates good music, music that was passed on from generation to another, not limited to a specific genre. However, growing up as child, classical music (especially of Middle Eastern culture) was always on a loop, and that was the foundation of sound for him. With so much interest in music, he decided to study Music Culture as part of his degree, this opened his eyes to World music and its significance in different cultures and its people. More importantly, he gained knowledge about the history of music culture, ancient instruments, and dances in certain parts of the World, how they've changed from generation to another and revolutionized. Especially that of the Silk Road, which was the most fascinating. This stimulated his interest in music even more and fueled the existing urge to learn about the diversity of sounds.
Today, HAKEEM's (حكيم) favorite sounds range from (but not limited to) World music, Hip-Hop, Reggae & Dub, Jazz, Classical, to Electronic, and more. Nevertheless, he has a deep love and long obsession with Downtempo & Deep House music, which he likes to express in his mixes. He recently launched his podcast series SOLmundo الشمس العالم (in English: The Sun, The World). The reason behind is the name is a few: The Sun is a beautiful and powerful planet, that brings out the most of humans/animals. So is the Earth, it's home to a complex and fascinating mix of cultures with beautiful species. In this World, we are all one. That's what SOLmundo الشمس العالم is. Electronic music with a focus on the organic, ancient rhythms, tribal sounds and influences from all over the world. However, the style of mixing is not limited to that, as faster, deep/heavy melodic deep tech house & techno baselines is another big favorite.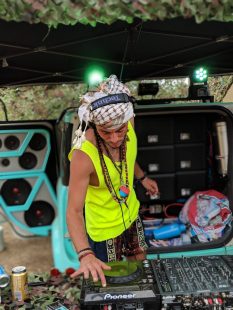 HAKEEM (حكيم) aspires to communicate culture through his music; music culture. Hence, the use of various languages throughout his mixes. He intends to show appreciation to music from every corner of the World, to acknowledge the sounds created by our ancestors. Culture and history is as crucial element of us humans, and there are many ways to grasp it. For him, he loves to demonstrate it through music
Find him on Soundcloud at:
And catch him this Tuesday 6-7pm on Kiss FM for Who Loves Radio.