FRICTION welcomes for his first guest mix with Friction, TAGLO. Based in Brisbane, Taglo has been holding the fort down in his residing city of Brisbane and bringing electric quality to Brisbane's SubRosa.
 *               *               *               *               *
TAGLO BIOGRAPHY
Some artists make music to sell records, some artists make music to be famous, some artists make music because they're good at it… as for Taglo, he makes music to illustrate himself.
Having always had a strange allure to music, Taglo found himself drawn to soundscapes from an early age. His experience of growing up living all over the world exposed him to such a wide array of
music across different cultures, and when he discovered artists like Axwell, Tiesto and Deadmau5, he decided to pursue his fascination for music into something more.
His journey began in the cosmos of trance, and over the years he began to slow things down and evolve into a deeper, progressive sound. Taglo's soundscaping is emotive, melodic and meaningful –
there's meaning to his melodies, there's drive.
Taglo has supported all the heavy hitters, including Above & Beyond, Cosmic Gate, Dirty South and Jody Wisternoff – just to name a few. He's played at some of Australia's most prestigious festivals, most
recently including Elements Festival, Circus Paradise Festival and Babylon Festival.
With nearly nine years of experience under his belt, this Gold Coast artist is no amateur it shows with his notable release history; ranging from releases on labels like Alter Ego, Freegrant Music, Skyfall Records and most recently having signed to the world-renowned Silk Music.
Taglo holds residences at Queensland's biggest venues, including Platinum Nightclub, Family and Capulet, and also runs the prominent Australia-wide trance event brand, 'Eden'.
*               *               *               *               *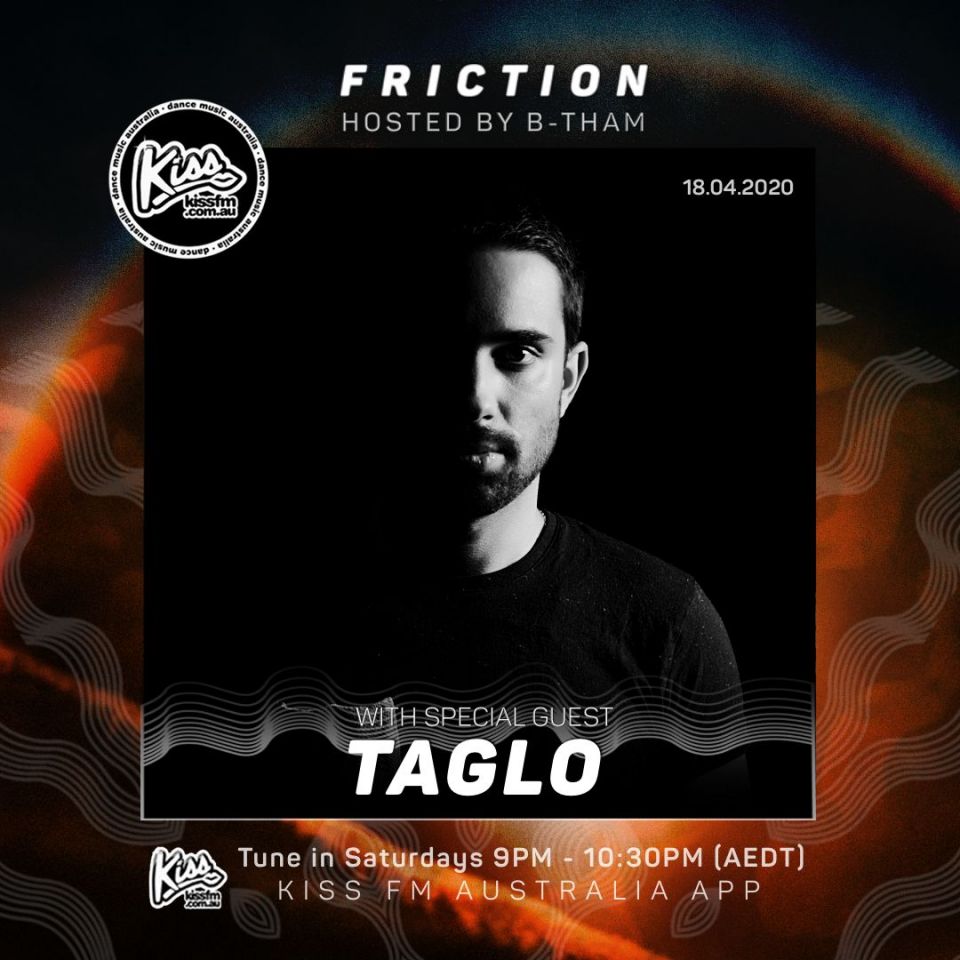 Remember to keep tuning into Friction every week as we welcome weekly guests up to the Friction waves.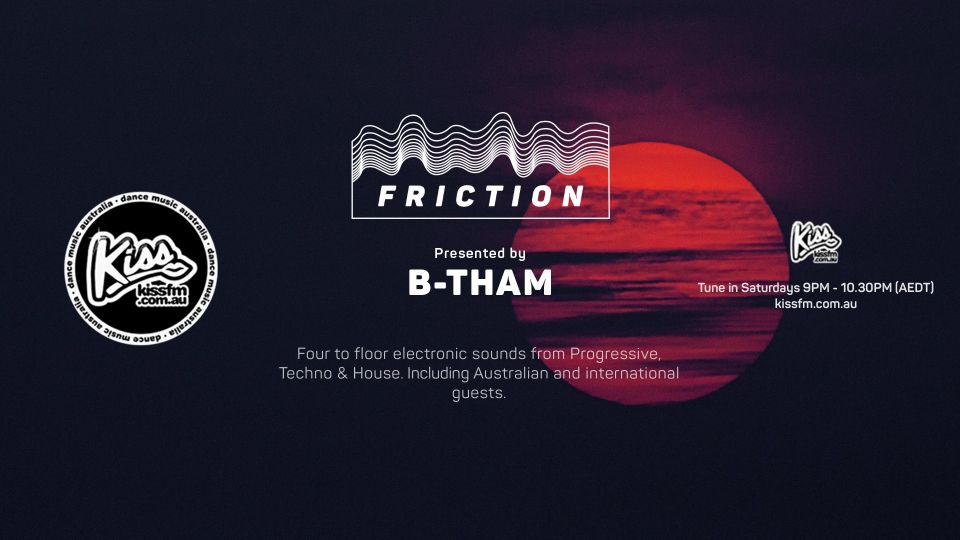 More Posts for Show: FRICTION