FRICTION welcomes SUBANDRIO to the Friction guest honours. Subandrio is one of the worlds best, travelling the international circuit and signed to Sudbeat. This is surely the episode of the year that you do no want to miss out on. Plus Subandrio comes to Melbourne on the 20th of Sept. Check out the Kiss FM event section for full details.
*               *               *               *               *
SUBANDRIO
(SUDBEAT)
The most accomplished Dj's are always mindful of the atmosphere surrounding
them, the ability to sense the anticipation and vibe of their audience. The trait of
these gifted one's is that they effortlessly paint a masterpiece every night with
energy and in synergy with their audience. Using decks, samplers, volume
control and what not's as instruments, and spectrum frequencies as color,
these artists go along and ride the deep dark melodic frequency palette like a
surfer riding the waves of the ocean. It is precisely for this skill that Subandrio
has been praised numerous times.
With touring musicians for parents, an early introduction to the nightlife and its
venues to label as his personal playground, DJ/Producer Subandrio is one who
has been blessed as one of its most versatile and knowledgeable pioneers in
the underground global music scene.
Subandrio's exposure to different cultures accredited to being raised in
Europe and in Sri-Lanka during crucial years of his life has promoted his
success and his ability to adapt to the constant needs and demands of the
industry.
From building his own Pitch controllable Cassette deck device, to creating
mixes with the help of two sets of boom boxes, a couple of wires and cassette
tapes, to headlining events and gigs in over dozens of countries. Musically his
music has recieved the support on countless radio stations and heavy weights
such as Hernan Cattaneo, John Digweed, Sasha, Richie Hawtin, MUUI, Slam,
Guy J, Sonic Union, Praveen Achary, Marcelo Vassami, Lonya, Dale Middleton,
Nick Warren, Maceo Plex, Tommi Oskari, Qoob just to name a few
*               *               *               *               *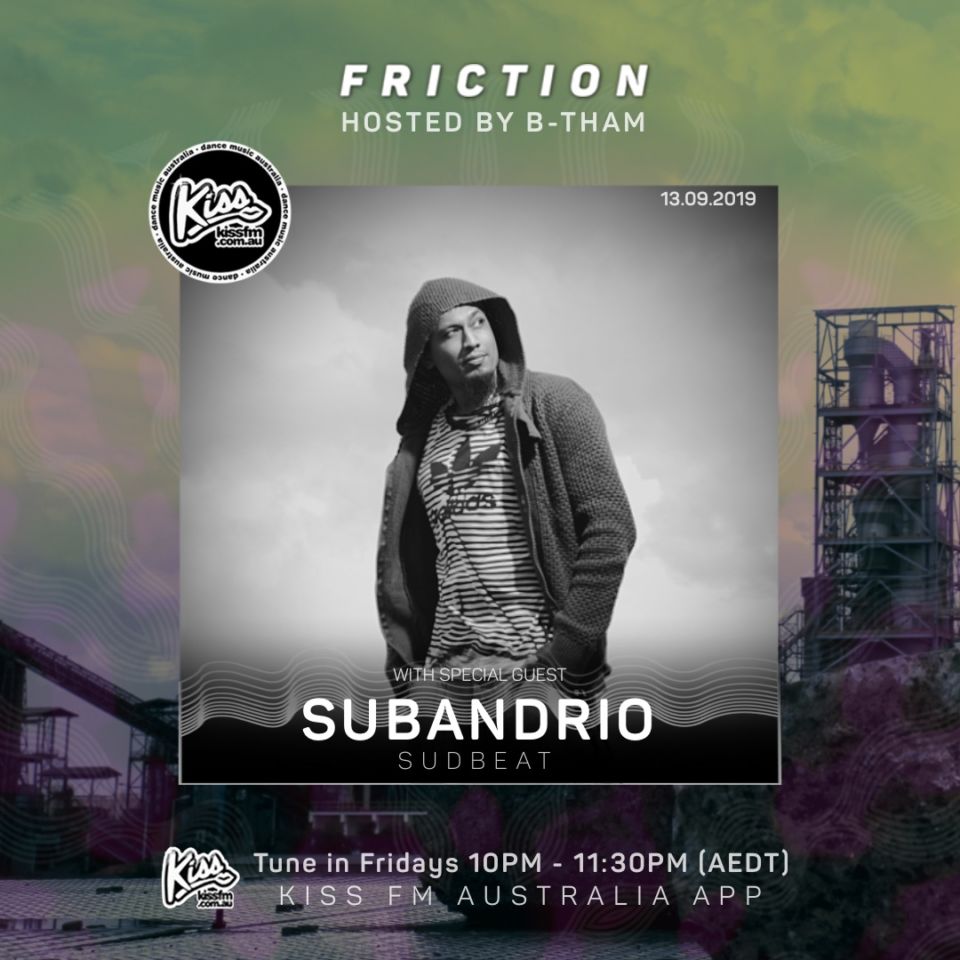 Remember to keep tuning into Friction every week as we welcome weekly guests up to the Friction waves.