FRICTION welcomes HELOCO from Melbourne's well known Pelicans, the Pelican Villa. The Villa knows all the right things to get a party not only started, but to keep it going. From warehouse parties, to out in the bush or theme camp at Rainbow, these Pelicans know how to have fun.
*               *               *               *               *
HELOCO
(Pelican Villa)
Born and raised in the forest strewn eastern burbs of Warrandyte, spawned a worthy connoisseur of the groove. Having been influenced by a healthy diet of soul driven music from a young age, you can see this reflected in the sets delivered, which cover an impressive spectrum of world inspired beats, blues infused rhythms & funkafied flavours.
The man with the mo has quickly emerged as a force to be reckoned with on the Melbourne scene in recent years. Whether he be in the bush creating magic with his brothers and sister @ Pelican Villa or back in the concrete jungle, His sounds and inimitable style have garnered him support from many across the city, including securing residency at Killing Time and Groove Haus.
*               *               *               *               *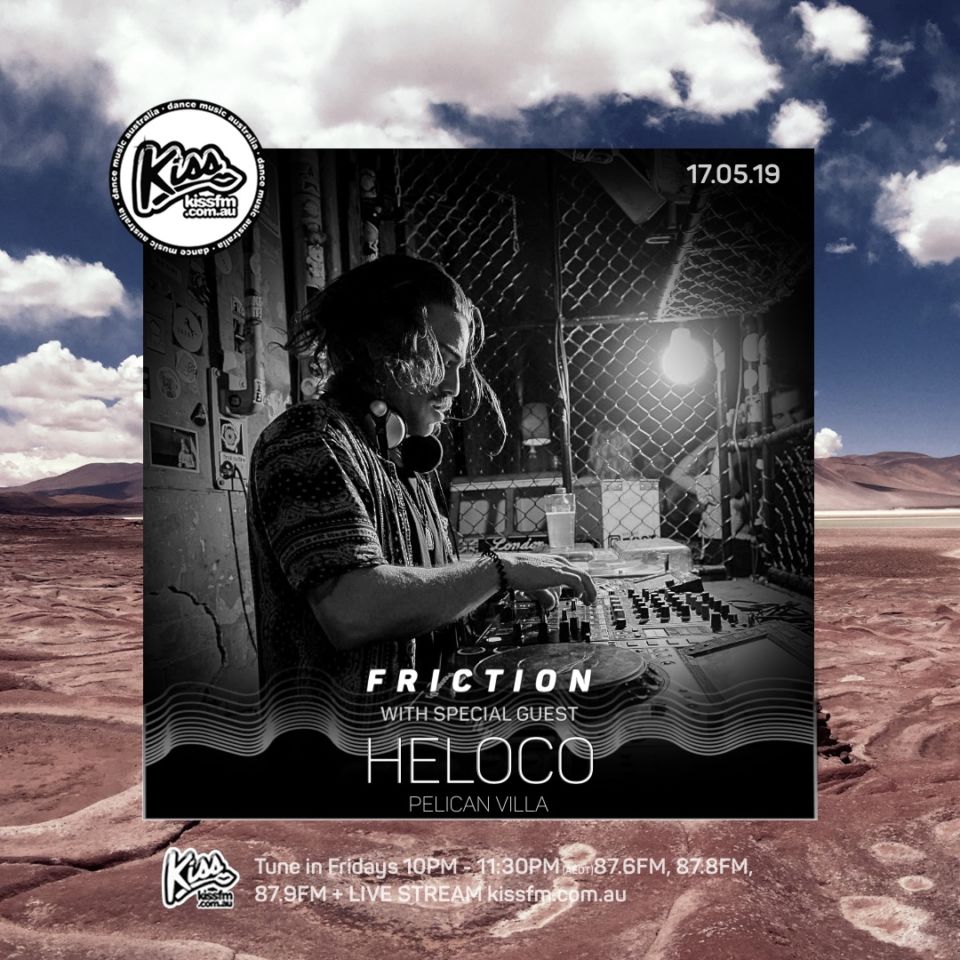 Remember to keep tuning into Friction every week as we welcome weekly guests up to the Friction waves.