FRICTION welcomes HEAVY FOOTER a local to the Melbourne scene and one that packs a punch of a variety. Catch her as she brings her flavours to Friction.
*               *               *               *               *
HEAVY FOOTER
(PELICAN VILLA)
"Now is a crucial time in the evolution of humanity. Music brings people together and is a facilitator of connection. Through music we come together, regardless of who or what we are, and connect on a deeper level. It is an important time to focus on community and support each other." Originally from England but now based in Melbourne, Heavy Footer regularly plays at events around the city and festivals around Australia. Her sound varies from foresty deep house, leftfield beats and electronica, to thumping techno. She is also part of the team behind Pelican Villa, which is a not for profit organisation that has run theme camps at Burning Seed and Rainbow Serpent, as well as a number of warehouse and underground events. Believing that music is a fundamental element in healing, she resonates with tunes that will positively enhance the listener's experience.
*               *               *               *               *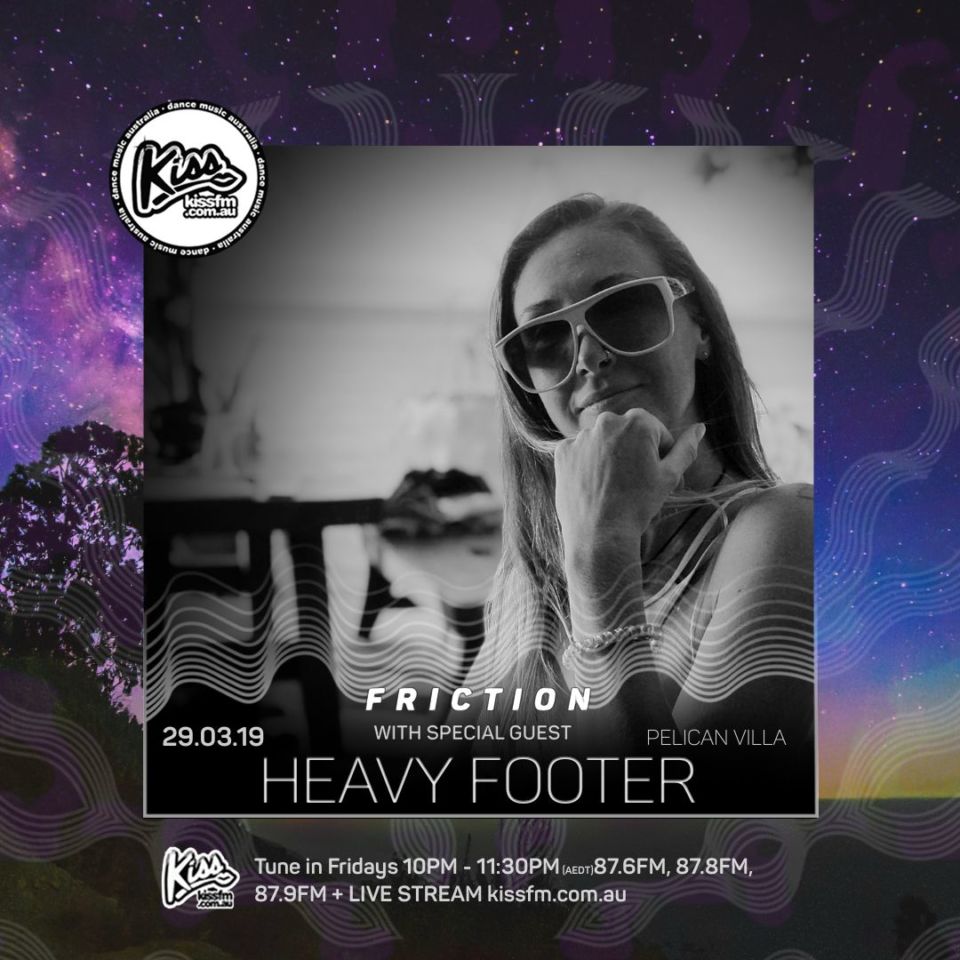 Remember to keep tuning into Friction every week as we welcome weekly guests up to the Friction waves.


More Posts for Show: FRICTION