FRICTION welcomes GEMMA VAN D, having recently moved to Melbourne Australia. Gemma recently celebrated DJing for 20 years back in May and we are sure to hear some underground bliss this Friday when she joins us in the studio.
*               *               *               *               *
GEMMA VAN D
Simply put, Gemma Van D sounds good. 20 years behind the wheels of steel have given her a well-honed grace which has earned her respect across the globe. Her selections of swinging deep minimal house and techno throw us a submarine funk; these are sets which creep up on us, led by deep-sweeps and salty-clicks, and it's exactly what the night-time ordered.
At the end of the 90's in Christchurch, New Zealand, she picked up her inaugural vinyl record and began playing her first gigs at 15 years of age, after learning to play every instrument she could get her hands on. Fast-forward to the late naughties and she's living in Sydney, where she had found larger audiences, a plethora of guest spots and a multitude of residencies. It was there she became a part of the festival-throwing party-running label-curating crew, Subsonic Music, and with her tunes in tow, her reputation around Australia had her travelling everywhere from Melbourne to Cairns and back across the Tasman to New Zealand for many of their best electronic festivals.
It's of no surprise that Gemma made the move to Europe to be closer to the cities and people that sparked that fire inside her almost 2 decades ago, in that tiny corner of the world. After residing in Copenhagen, London, and Berlin over the course of the last 2.5 years, she's played gigs, festivals and radio in Sweden, the UK, Denmark and Germany. Now returned home to Australia see's Gemma plating the flag in Australia's home of music in Melbourne.
.
*               *               *               *               *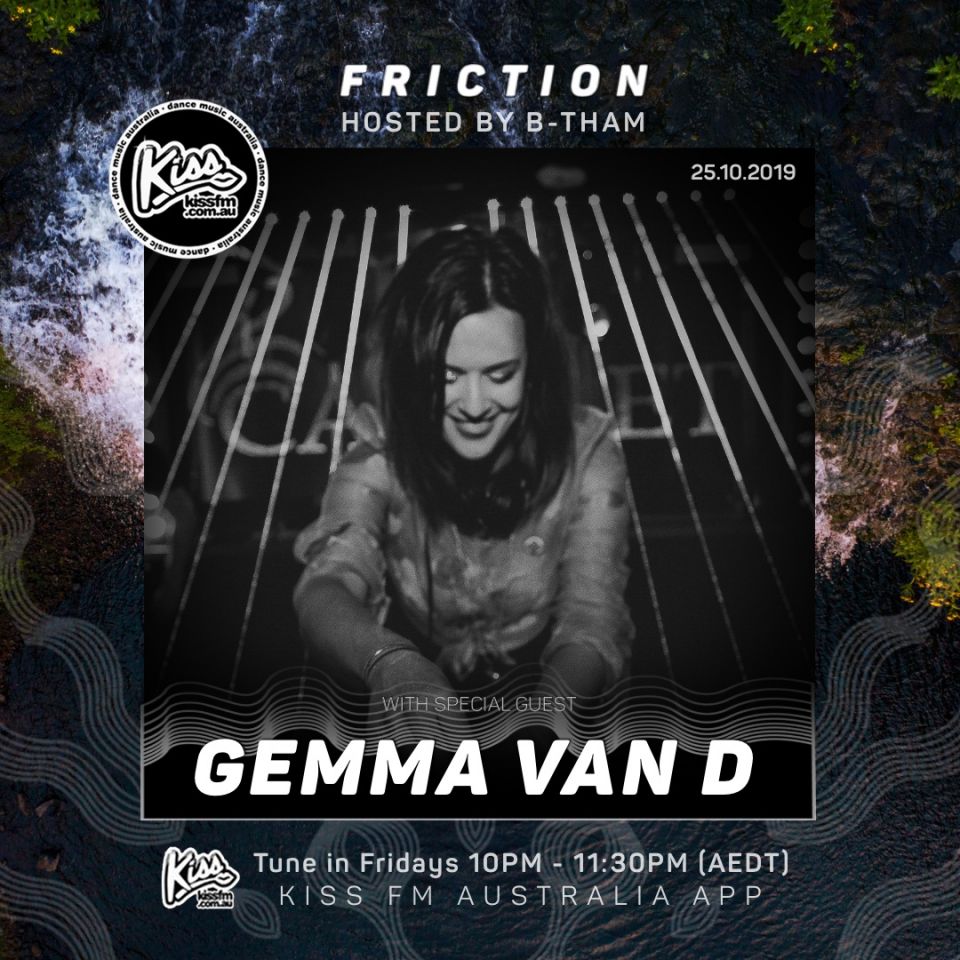 Remember to keep tuning into Friction every week as we welcome weekly guests up to the Friction waves.