FRICTION welcomes CASEY LEAVER, one of Melbourne's established party starters. Casey has held residencies at some of Melbourne's premier venues and also runs her own management company with her peers under Grail House Management. We here at Kiss FM are seriously stoked to have the dead set legend on the air waves.
*               *               *               *               *
CASEY LEAVER
(GRAIL HOUSE MANAGEMENT)
Melbourne based DJ, Casey Leaver is well known for her energetic and "hands in the air" house sets although, is also well practiced in playing disco, funk, techno, tech house as well as downtempo electronica. Casey works her groovy upbeat style into her sets to create an emotive flavour of sound, providing the crowd with a pleasing result.
Casey is now well established in the Melbourne music industry, as the co-founder of Disco Volante at OneSixOne (since 2014), and has also recently co-launched a successful nationwide DJ management company (Grail House Management). Casey has explained her sound as being influenced from a range of styles she listened to growing up such as, early 2000's electro house, indie electronic rock, hip hop and disco. This mix of knowledge gives her the power to have the dance floor in front of her always moving and grooving!
*               *               *               *               *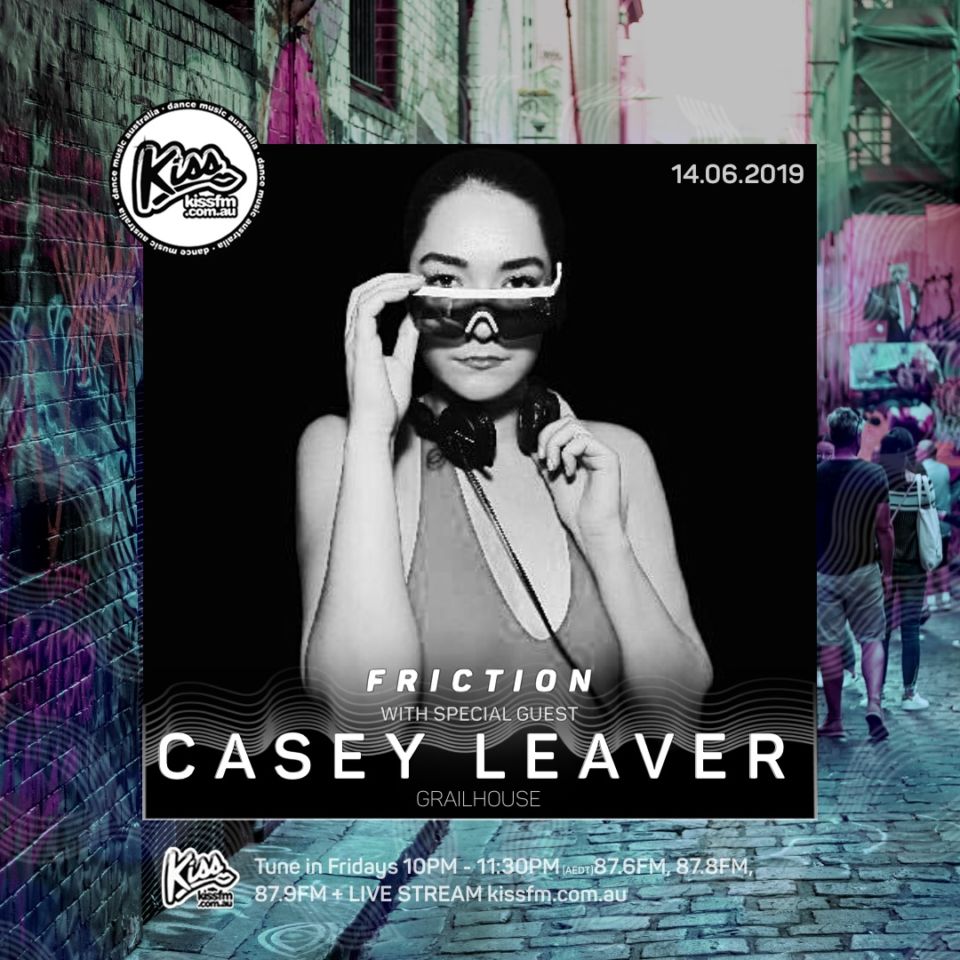 Remember to keep tuning into Friction every week as we welcome weekly guests up to the Friction waves.


More Posts for Show: FRICTION