This week we welcome DJ & Producer Doakes for a live interview and guest mix.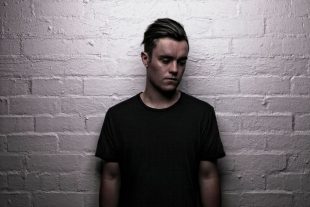 Brad Powell AKA Doakes started young exploring the sounds of Melbourne's unique club scene. Soon after, at just 18, Powell taught himself the craft and artisanship of DJing. It was then he started developing an ear for quality house music rooted in creativity and good-time vibes, honing his intuition with a growing audience. Within months of his club debut, now under the moniker Doakes, Powell had rapidly gained experience in the scene, experimenting with deep/tech house music behind the decks at some of Melbourne's hottest club nights and most respected music institutions, including the globally recognised Revolver Upstairs.
Doakes' DJ sets have since evolved into an amalgamation of the cerebral meets primal. You'll hear and feel anything from impassioned, heavy, driving beats to melodic and conscious interludes, reinvigorating the art of creating party vibes that guarantee a club full of energy and groove.With a string of original productions & remixes set for release on Melbourne labels including Suckmusic, Jump To This and more, this is an exciting talent to keep your eye on.
Find him on Soundcloud at:
And catch him this Tuesday the 15th of October from 6-7pm for Who Loves Radio