FRICTION welcomes DAVE JURIC from Melbourne crew MAHALA. Dave is one of the most well respected Melbourne DJ's with a lengthy history in the scene and with the skills to match, Dave's sets always take you on a journey where you move through soundscapes. Friction is absolutely stoked to be able to have Dave on for a Guest Mix.
*               *               *               *               *
DAVE JURIC
(MAHALA)
With over a decade under his belt, Dave Juric has solidified himself as a true multi-genre specialist. Known for his expertly-crafted warm up sets for progressive heavyweights like Henry Saiz, Hernan Cattaneo, Guy J, Oliver Schories & Danny Howells he is equally adept at priming the dance floor for house and techno artists like James Zabiela, Patrice Baumel, Stacey Pullen, Thomas Schumacher, Matthias Meyer & Metodi Hristov. 2018 has also seen him expand is repertoire incorporating more driving, peak time sounds into his sets. These days you're now just as likely to see him closing nightclubs across Melbourne taking audiences into the early hours of the morning with his now signature sound of rolling progressive and tripped out techno.
Alongside a hugely successful career as a club DJ, he has also been booked to perform at renowned festivals Rainbow Serpent (2015 – Sunset Stage, 2017 – Market Stage, 2018 – Chill Stage), Lost Paradise (NSW), Subsonic (NSW), Babylon, Esoteric, Tell No Tales, Electric Gardens, Summadayze & Let Them Eat Cake. At his musical peak, Dave is as determined as ever, searching high and low for the most inspiring and interesting music he can find and presenting it with unrivalled energy and passion.
*               *               *               *               *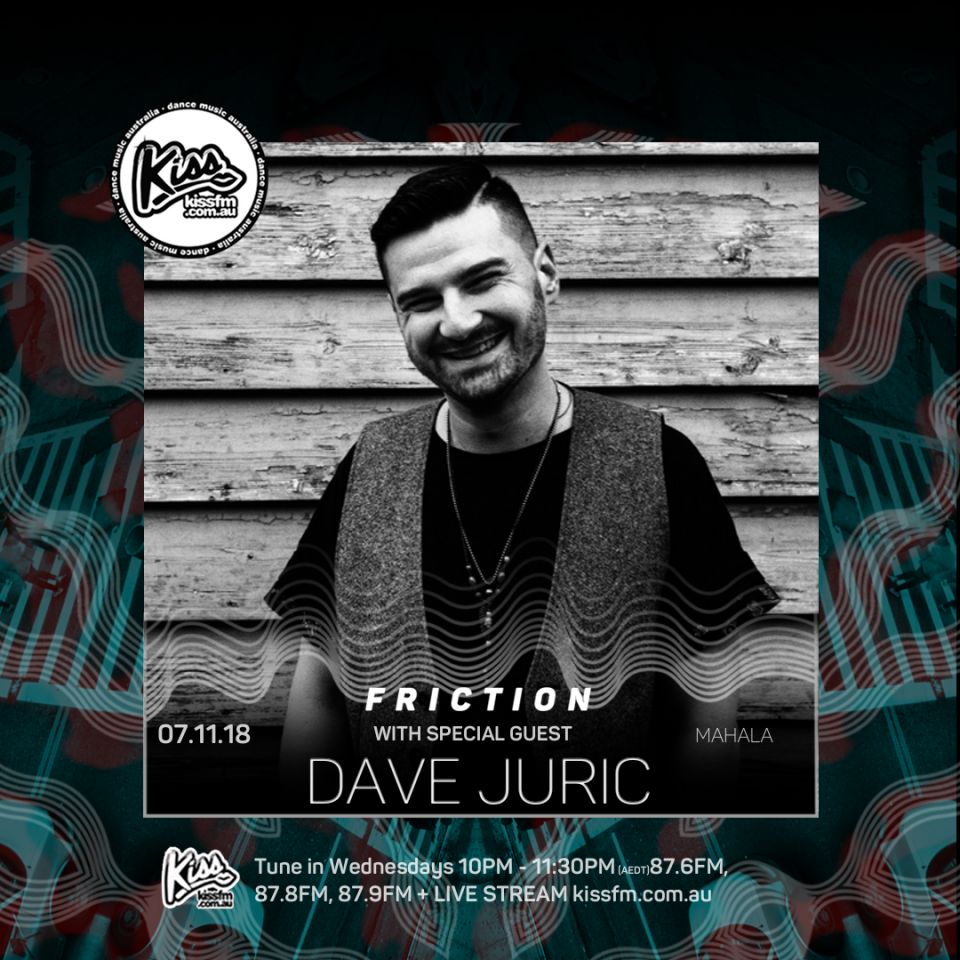 Remember to keep tuning into Friction every week as we welcome the following guests up to the Friction waves, including a 2 hour special with ANTHONY PAPPA from Global Undergorund, plus Fütwerk, Liam Sieker, Luke Lawrence, Montana, & Moskalin.