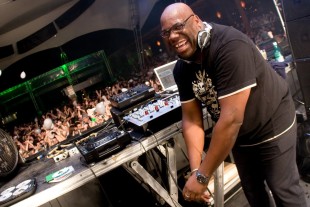 Just ahead of techno festival Pure's début this weekend, Carl Cox joins Kiss FM's Timmy Byrne for a chat about the launch of his event Pure, his love of techno and plenty more.
Kiss FM has syndicated Carl Cox's show Global for more than ten years and Carl has always been a great supporter of the station. Carl's cameo at Kiss My Grass in 2008 as a pretend roadie brought the house down when 20,000 people all realised who he really was.
So tune in at 4pm today Tuesday 19th April to get the heads up on Carl Cox and Pure.
Pure kicks off in Sydney on Saturday 23rd April and then Sunday 24th April, Melbourne.