This week we have another very special international guest mix by Berlin artist A.N.I.C.E.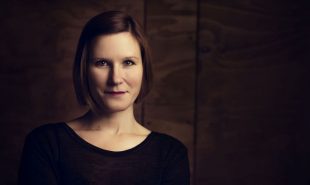 We first heard of A.N.I.C.E through her residency at one of Berlin's best venues, Suss War Gestern, an intimate bar/club in Friedrichshain, Berlin. However she has also performed at other exceptional venues such as About Blank, Ritter Butzke, Suicide Circus and Kosmonaut.
Her charisma behind the decks impressed us, but we were also blown away by her music selection, which is deep, groove orientated, has a feminine touch and is full of emotion. We are very proud to welcome her this week for a guest mix, and she also took the time to answer some questions for us below.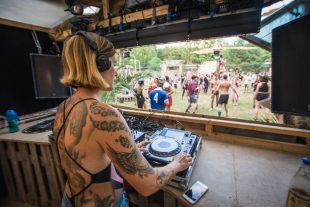 A.N.I.C.E. is representing all kinds of house music for more than 16 years now – right from the heart of Berlin's pulsating club scene and with lots of attention to detail. Carefully prepared and precisely presented Dj sets mark her passion for a certain soulful sound. She is also successfully running her own imprint Casual Lab as a base to collaborate with different artists who share her musical idea.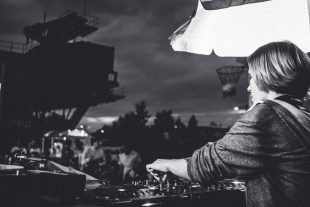 Welcome A.N.I.C.E and thanks so much for being a part of our show!
Could you firstly tell us a little about yourself in terms of how you started your music career and what influences and represents your direction of sound?
Hey Dajana, thanks for inviting me to be a part of it.
Back then a friend of mine was djing since a few years and every time when I was at his place I
saw the turntables. After a while he asked me if I wanted to try it, but I was too shy. It took me a
few month until I finally tried. Between that special moment and my first gig in a club there were
only a few months. Since that I was addicted to it.
You've been in the Berlin scene for 15 years and have played at some of its most well known venues such as Ritter Butzke, About Blank, Kosmonaut and Suicide Circus. How do you feel the scene has evolved and how has that shaped your sound?
Oh hell yeah, more than 15 years and I´m still enjoying every moment and it´s a pleasure for me
to play in these clubs. What I recognised over the years is that the vibe in the club is missing. It
seems that people unlearnt to party and are just going out to take drugs. And out of that reason
I´m trying to catch the people with my music. I´m playing soulful and impulsive music and can´t
stop dancing behind the decks. What I´m loving about the Berlin club scene is the diversity and that you don't have to go home.
You currently hold a residency at Süss. War Gestern – which we believe is one of the best
bars/smaller dance venues in Berlin. How did that come about and what are your favourite things about this venue?
Oh, I really love the Süss.War Gestern. I´ve had a residency there since 9 years. Before that I was
only a guest. Even before there were 3 floors with a club feeling there was a special
atmosphere. It was like my living room were I met my friends. One day a foreigner talked to me
at the bar, he was a friend of the booker and the rest is history 🙂 And after all these years you
can still meet there the "old" people from the beginning. This isn´t just a bar, it is something
special.
You lead a busy life, juggling your DJing with a career and also as a mother. How do you make sure you keep a good balance between all of these roles?
Before I started my job in the agency I had to work nearly every weekend. It was hard to play in
the club and go to work after that. Now I´d say that it was a good exercise for my mommy life. My
boyfriend is also a DJ and promoter. This is perfect, because of this we have the understanding for
this job and for each other. And it´s all about a good organisation. One of us is at home with the
child and the other one can go out or play in the club. We´re a perfect team.
You've been able to form a career in Berlin, arguably the home and Mecca of electronic music. What advice would you give to artists who want to be able break into the scene and achieve what you have?
I´m often asked for a good advise and I have every time the same answer: Go out, connect to the
people and get a feeling for the scene. To be honest, I´ve never done this, because I´m not this
type of person, but I think when you´re good in socialising that´s the best way.
What have been your career highlights so far?
I was playing in Tunisia, Sweden, UK and in the Netherlands. All these gigs were very different,
but one thing was the same: the people had a desire for the music. There was an atmosphere
which I´m missing sometimes here in Berlin.
What are your current projects or goals for the future?
I´m still running my own label Casual Lab. With this label I want to give mostly unknown
producers the chance to release their music. The next one is planned for the beginning of
November. And as far as I´m concerned, I´m really happy with my life. I have everything a need,
my sweet little family, good friends, a very nice job and I still can live my passion when I´m
playing music in the clubs. Maybe you can still see me behind the decks or on the dancefloor with
grey hair and wrinkles in my face. I hope that this never ends. Otherwise i take the world
domination 🙂 (what else?!).
And now 5 fast questions:
1. Favourite track right now?  Remake – Blade Runner (Maceo Plex Remix)
2. Track that always works when you play it out? Guy Gerber – Timing
3. Favourite venue/event you've played? Wilde Möhre Festival // Mit Dir Festival (I can´t decide)
4. Most inspiring artist? (Since a few years Patrice Bäumel // Petar Dundov)
5. Artist you would most love to collaborate with? The XX
Find A.N.I.C.E on Facebook at: https://www.facebook.com/anicedj/
Find A.N.I.C.E on Soundcloud at:
And catch her set this Tuesday the 16th of October for Who Loves Radio on Kiss FM from 6-7pm.