Legendary queen of soulful house Barbara Tucker and DJ Q join Timmy in the studio 5pm for a chat about all things Barbara and her upcoming gig at Toff in the Town on Sunday the 11th of March. To Kiss Members or those willing to become, we have some double passes to give away Click Here
Once in every generation something truly special comes along. Enter… Barbara Tucker. Barbara is a sensational entertainer that truly captures the essence why we go to performances. Her shows are extremely intense with her captivating voice and phenomenal stage presence. Question: Why do audiences worldwide cheer/applaud her performances whether they understand the language or not. Answer: They feel her Passion. Barbara is one of the rare performers whose true gift is touching people in a most positive uplifting way. Barbara Tucker to House/Dance is what Stevie & Aretha is to soul. Beatles & Stones is to rock. You get the picture. From her groundbreaking (Liza Minelli – esk) performances to her amazing classic recording Barbara has truly become a living breathing fiery fierce legend that you must experience. Barbara has been a major part of the house community for over 20 years. Some call her the Queen or Mother of house, to sum it up Barbara Tucker is House. Besides being a singer/artist/performer recognized the world over, she is a Writer, Activist, Mentor, Stage Developer, Event/Club Promoter, Stylist, Label Owner, Artist Consultant, and Choreographer. Some of the Countries & Cities Barbara has performed in are simply Amazing…. Africa, Siberia, Tokyo, Budapest,Sydney, Russia, Sweden, Berlin, Toronto, Ibiza, Italy, Chicago, San Francisco, London, Germany, Hong Kong, Croatia, France, Egypt and of course New York. This is just to name a few. The world-renowned, leading diva of dance music is much more than just a vocalist — she lives to bring the spirit of love from the stage to the floor. Strong in her belief of the power of the stage, she performs from her pulpit, singing the message of everyday people, everyday love. Once Barbara has blessed the stage, you are guaranteed to be touched, to feel joy, and to move to her inspirational message. Barbara's love of what she does for her fans allows her to go with the spirit of her audience, never giving the same show twice with nothing short of real. While others memorize every ad-lib, Barbara rides on the feeling of the night. Barbara has been a strong force in the New York scene for years. As a promoter, all her hard work networking has also brought the house scene closer together around the world. She consistently promotes the Underground Network; 'And let the Singer Be Heard" and 'BT Vocal Contracting" by organizing tours and booking/producing up-and-coming artists, and Networking Producer and Singer together for creating of new works. Barbara has worked with Producers and/or has toured with and/or recorded background vocals for Moby, Cerrone, Pet Shop Boys, Dave Steward, Deee-lite, Wyclef Jean, George Clinton for Herbie Hancock, Reel to Reel, Danny Teneglia, Eric Moriello, DJ Pierre, Lil Louis, Tommy Musto, Louie Vega, Kenny Dope Gonzalez, Terry Hunter, David Guetta, Blaze, and many more.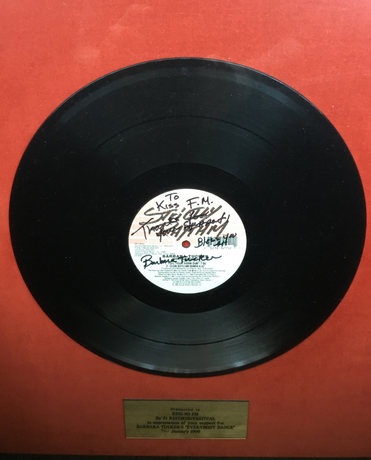 Kiss FM loves Barbara and Barbara loves Kiss, check out this signed copy of Everybody Dance, Kiss have had this hanging proudly in our studio since 1999!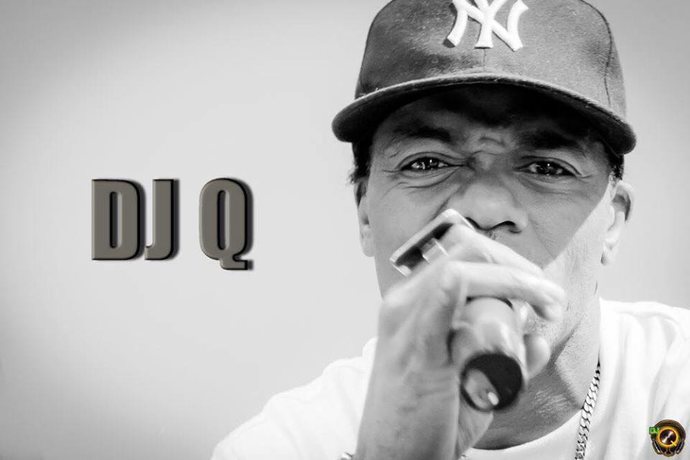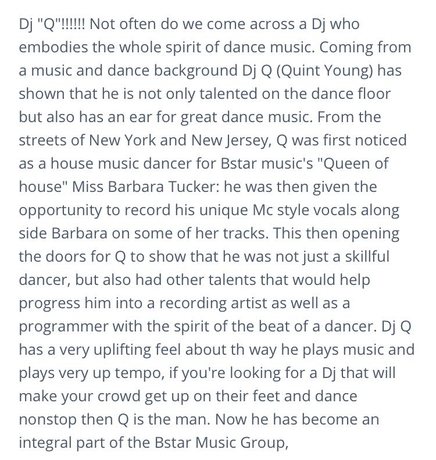 More Posts for Show: The Beautiful Drive