For this installment of Resonant Frequencies here on Kiss FM Australia, starting at 11:30 PM, Kyberr & Wogzilla had the opportunity to interview an up and coming collaboration between Savigizm (Savva Records & Ruffbeatz Entertainment) & Harmonic Sequence (Sculpted Sounds) under the alias, Savage Harmonics!
Listen in as we speak with these amazing and talented artists about the past, current & future of Savage Harmonics within Australia.
Tune into the broadcast from Friday night (14th of June) at 11:30 PM (AEST) to hear what we have in store for the Kiss FM listeners!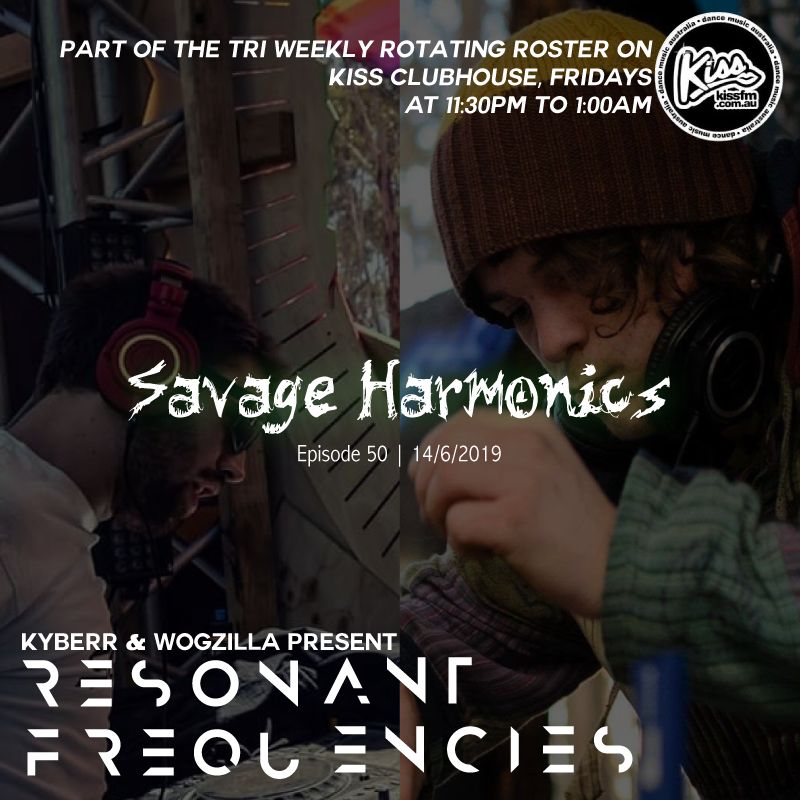 Genre: Psytrance, Psychedelic Trance

Styles: Progressive, Full-On

Savage Harmonics Facebook Fan Page:

https://www.facebook.com/SavageHarmonics


More Posts for Show: The Friday Revolution