FRICTION welcomes ZANKEE GULATI up to the Friction guestmix. Zankee is fast rising in the Australian Deep & Progressive scene, having most recently had one of his tracks released on Nick Warren's The Soundgarden Label. This Saturday at 9pm expect a mix full of exclusive and unreleased material.
*               *               *               *               *
ZANKEE GULATI BIOGRAPHY
A rising producer with a rapidly swelling fanbase, Zankee Gulati is an established DJ and promoter, working hard to find himself at the forefront of Australia's DJ fraternity since 2011.
Tasmanian resident from the Hobart capital, a move to the cosmopolitan Sydney saw an immediate rise to prominence. Captivating audiences with his distinctive sound that combines a broad spectrum of sounds – from uber-cool deep and progressive house to vibrant melodic techno – Zankee's ability to deliver immaculately crafted, spell-binding sets has seen a raft of performances at some of Australia's leading clubs and venues. Appearances at Sydney events that include: Return to Rio, SASH, Bootz N Catz, has seen Zankee forge a 24-carat reputation in the city's thriving underground dance scene with performances alongside a raft of industry icons that include Guy J, Nick Warren, Yotto, Jody Wisternoff, Jeremy Olander,  Henry Saiz, Dusky, Guy Mantzur, Ben Bohmer to name a few. 
As a promoter, Zankee Gulati's resumé is no less impressive. 'Bootz'N'Catz' exploded onto Sydney's clubland with an array of talent built upon performances from DJ elite that has included: Nick Warren, Yotto, Lane 8, Ben Bohmer, Jeremy Olander, Dosem, 16BL and many more. 
Transposing a wealth of experience in the club and commercial arenas, Zankee Gulati's nascent production career has seen mesmerising performances behind the decks transposed onto a series of original tracks and remix material that has demonstrated no considerable talent and an acute understanding of a sound that fills club floors. Releases on such notable imprints as Balkan Connection, Bonzai Progressive, and Stellar Fountain have illuminated this talent, while the "Breathe" EP on the globally renowned Particles, saw Zankee garner support from across the globe including, Tripswitch, Dmitry Molosh, Paul Thomas and atish. 2020 is looking incredible already for Zankee with upcoming releases on Nick Warren's 'The Soundgarden' label and Tripswitch's baby 'onedotsixtwo'.  His remix for Lane 8's 'Brightest Stars' is a musical masterpiece, which will be out soon. 
Zankee has been busy in the studio for past few months working on some very exciting music. So stay tuned
With performances at Subsonic Music and Return to Rio Festival, Zankee Gulati continues to find himself firmly in Australia's festival circuit spotlight. Basking in its glow, a growing production portfolio illustrates a burgeoning talent that finds itself allied to the industry's finest record labels. A multi-faceted artist who represents a fierce determination to succeed in a highly competitive and notoriously fickle industry, Zankee Gulati continues to carve out a sizeable niche in the global underground dance scene.
Checkout Zankee Gulati's SoundCloud below
*               *               *               *               *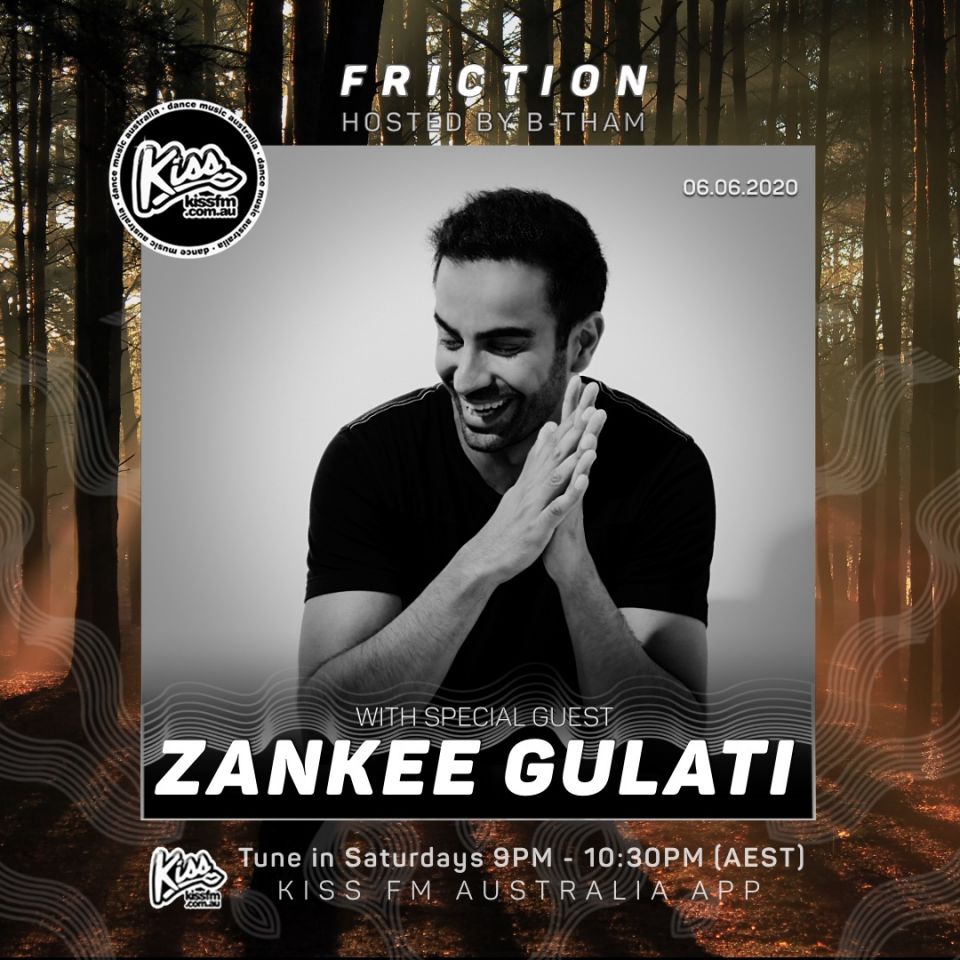 Remember to keep tuning into Friction every week as we welcome weekly guests up to the Friction waves.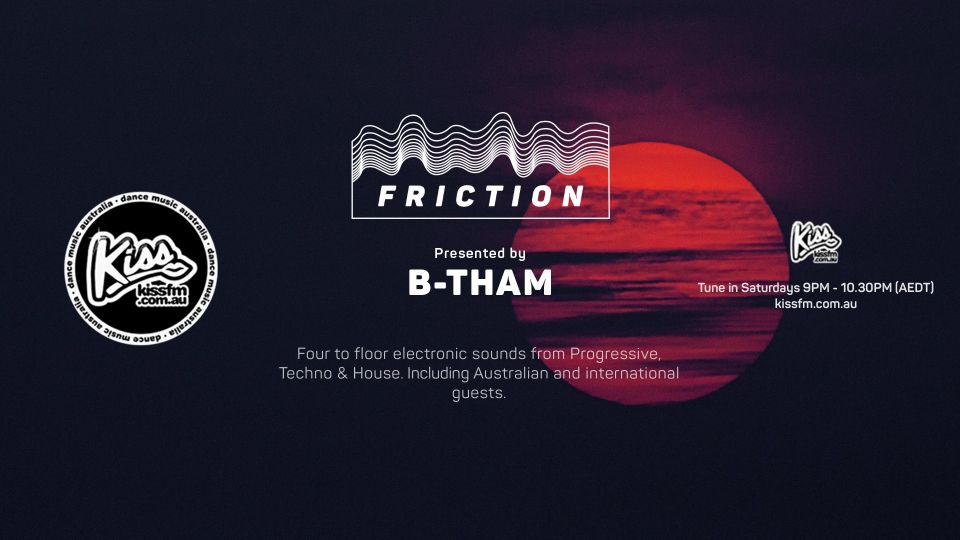 More Posts for Show: FRICTION