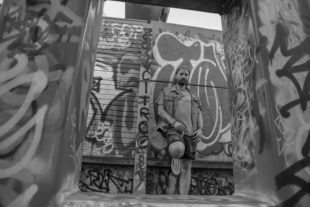 Tanner Kram is a young, uprising DJ who is originally from Phillip Island. He discovered his passion and drive for music in the renowned darkness of the 'cage' room at Revolver upstairs.
The unique sound which tanner produces and conveys to vast audiences across Melbourne and Gippsland is something he prides himself on. Tanner has gained influence and inspiration from a vast number of world renowned DJs, which have helped him to create his own unique sound which he prides himself in delivering to you.
Gigs he regularly appears at are Renegades, Techno Time & Progression Sessions at My Aeon in Brunswick. He will also be debuting at Day Spa at Pawn & Co on the 28th of April, which he is extremely excited about. Returning to Chapel Street in 2019 is one of Tanner's key goals and motivations as this is where his music career begun and the contrast between where he was then and where he is now is massive.
Tanner also runs his own events and is proud to have recently accomplished his first 3 day music festival called 'Elysium', in partnership with Luke Laux alongside the Murray River. If you ever meet Tanner you will understand why he is turning heads across Melbourne. With extreme passion and creativity combined with his friendly, approachable and down to earth nature, he is eager to showcase his talent and sound to you all.