---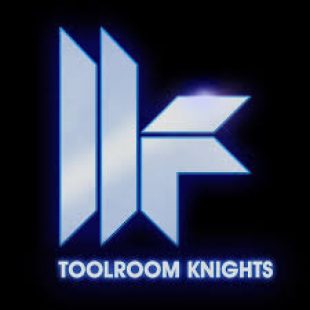 Show Times
Timezone
:
AEST
[UTC+10]
Mon:
About the Show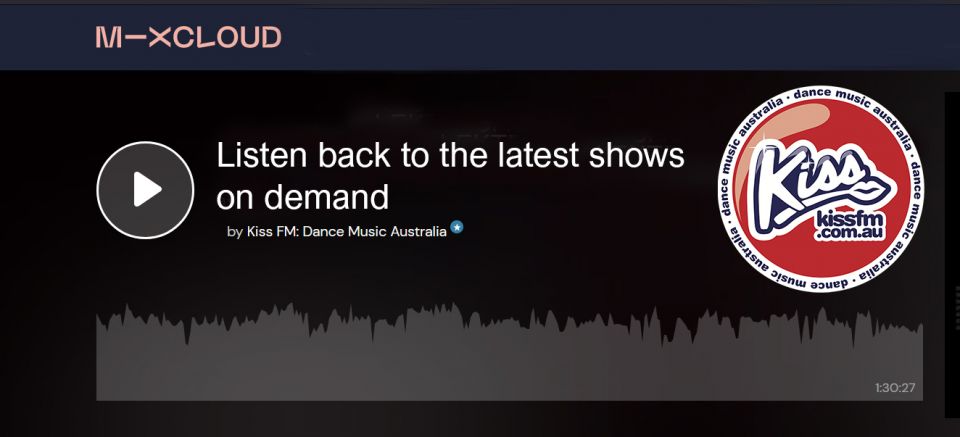 Tune into Mark Knight's weekly radio show to hear the finest upfront tracks and a 60 minute master guest mix from the world's most respected DJs, exclusive to my Toolroom Knights radio show – updated every Monday from 10.30 AM – 12.30 AM. Tune in on KISS FM 87.6 – 88.0 or download the KISS FM Apps!
Having gained unrivalled success as one of THE superior club nights, Toolroom Knights has gone on to generate great global success and support with Mark headlining Toolroom residencies at Cocoon Frankfurt, Space Miami, Ministry of Sound London, Pacha New York as well as hosting Toolroom arenas at key festivals including; SW4 London, Global Gathering UK, Dance Valley Netherlands.
All in all, it's been a BIG journey for Mark Knight, pioneering a sound and attitude that's gained respect from fans and industry people alike hungry for the integrity of Mark's production skills and quality of Toolroom Knights' parties. And there's so much more to come.
Produced and Syndicated by www.theradiodepartment.com
[mixcloud width="770″ height="220″ cover="1″ mini="1″ light="1″ autoplay="1″ tracklist="1″ artwork="1″ iframe="true" ]https://www.mixcloud.com/ToolroomRecords/[/mixcloud]
Toolroom Radio #298 In this week's show we head back to Marks live gig at the Roxy in Prague for a special hour-one takeover. In part 2 get ready for an exclusive guest mix from Lowsteppa Hour One – Main Show with Mark Knight Live at The Roxy Live Set – No […]
[…]
Mark Knight presents Toolroom Radio 271 Hour One Main Show with Mark Knight Bontan – Firefly (Original Mix) [Toolroom] Oliver Dollar & Chuck Daniels – Shout Away (Original Mix) [Industry Standard] Man Without A Clue – Baby (Original Mix) [Love & Other Drugs Vol 4] Promo Pressure Fatboy Slim – Love Life (Josh Butler Remix) […]
[…]
Mark Knight presents Toolroom Radio 270 Hour One Main Show with Mark Knight Die And Interface Ft William Cartwright – Bright Lights (Zed Bias Remix) [Toolroom Ibiza 2015] Daniel Trim – Walking In The Rain (Original Mix) [Glasgow Underground Ibiza 2015] Man Without A Clue – Baby (Original Mix) [Love & Other Drugs Vol 4] […]
[…]
Mark Knight presents Toolroom Radio 269 Hour One Main Show with Mark Knight Duke Dumont – The Giver Reprise (Mark Ronson Remix) [Blase Boys Club/Virgin] Die And Interface Ft William Cartwright – Bright Lights (Zed Bias Remix) [Toolroom Ibiza 2015] Bontan – Firefly (Original Mix) [Toolroom] Promo Pressure Kevin Over – Hood Funk (Ninetoes Remix) […]
[…]
Mark Knight presents Toolroom Radio 268 Hour One Main Show with Mark Knight The Shapeshifters ft River – It's You (Purple Disco Machine Remix) [Defected] Bordertown – All This Before (Jack Ritchie Remix) [Love & Other] Tough Love And S-Man ft Nastaly – In The Name Of Love (Dub Mix) [Toolroom Ibiza 2015] Promo Pressure […]
[…]
Toolroom Radio Show – 267 –  Tracklisting Hour One Main Show With Mark Knight Vanilla Ace And Rafael Cerato – Better Way (The Checkup Remix) [Go Deeva] Claptone – The Music Got Me (Original Mix) [Different Recordings] Claude VonStroke – Barrump (Original Mix) [Dirtybird] Promo Pressure David Penn – Eighty Five (Original Mix) [Urbana] Harry […]
[…]
Mark Knight presents Toolroom Radio 266 Hour One Main Show with Mark Knight The Golden Boy – The Promise (Walker And Royce Remix) [Eton Messy] Darius – Helios (Pomo Remix) [Roche Musique] Vanilla Ace And Rafael Cerato – Better Way (The Checkup Remix) [Go Deeva] Promo Pressure Harry Romero – I'm Gonna Get You (Original […]
[…]
Mark Knight presents Toolroom Radio 265 Hour One Main Show With Mark Knight Darius – Helios (Pomo Remix) [Roche Musique] Mark Jenkyns ft MC Chickaboo – On Me (Skream Remix) [Hot Creations] Claude Von Stroke & Jesse Rosee – Bare Mountain(Original Mix) [A-Sided] Promo Pressure Jamie K – Midas Touch ft Penny F (Dub-ish Mix) […]
[…]
Mark Knight presents Toolroom Radio 264 Hour One Main Show With Mark Knight Mark Jenkyns ft MC Chickaboo – On Me (Skream Remix) [Hot Creations] The Prodigy – Wild Frontier (Shadow Child VIP) [Warner Bros] Piemont – Walk On By (Original Mix) [Toolroom] Promo Pressure Harry Romero – Gimme The Funk (Original Mix) [Black Rock […]
[…]
Hour One Main Show With Mark Knight Daniel Trim – Ultradiscount (Original Mix) [Glasgow Underground Miami 2015] Lovebirds – Want You In My Soul (Club Remix) [Island] Caroline Koch – Timeless (Tchami Remix) [Dirty Soul] Promo Pressure Piemont – Walk On By (Original Mix) [Toolroom] Rene Amesz – Want It Need It (Original Remix) [Toolroom] […]
[…]