STRICTLYOZ with BLISS N ESO
Tune In Tuesday 9th May from 8:30pm as Cook & Big Dip chat with Bliss N Eso about the new album "Off the Grid" and massive upcoming Tour around the country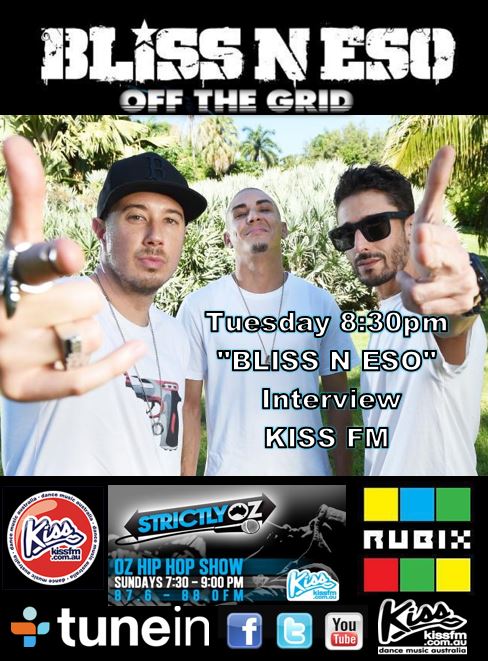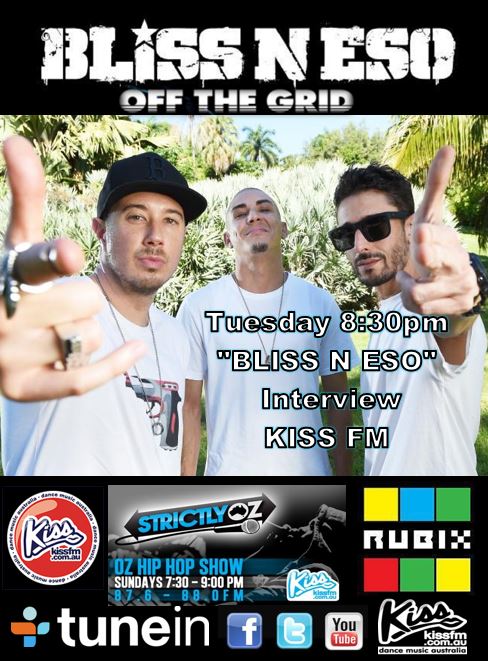 \
2017 sees the hotly anticipated release of Bliss n Eso's sixth studio album, 'Off The Grid!'
After completing their record breaking "Circus Under The Stars Tour" in mid-2014, the guys went back to the studio for the first time in three years to start work on their sixth album. Continuing the themes of positive thinking and self-belief that have followed their career, the first two singles from 'Off The Grid' reinforce that this truly is the beginning of an exciting new era for Bliss n Eso.
Between the multiple number one charting albums and chart records, various awards and accolades, an unprecedented live presence and the most loyal music fan base in the country, the Sydney trio continue to push not only themselves, but hip-hop, forward in Australia. It is clear that after 15 years in the game, Bliss n Eso are not slowing down, with this long break between releases allowing the trio to reflect as showcased in their new music
2017 is Off the Grid !