Tune into Back to the Future at 9pm as Sophie Grophy joins Louella Deville and Michelle Grace Hunder for a chat and some live raps ahead of her show the Sunday at SLAY X LIVE ART
The purple haired emcee has been popping up everywhere lately, and we're not mad!! After dropping her Purpularity ep last year, she has signed to WVS label, supported Reese LAFLARE (USA), slayed her set at the "Girls to the Front" showcase, killed it at Juice ISSA RAP FEST and was 1 of the "3 Rappers You HAVE To See At Australia's #1 showcase, Big Swell" on WeSnitched.com. This fierce female cannot be stopped and we couldn't be more excited to see what's next for her.
Make sure you catch Sophie live this Sunday 30th July at SLAY X LIVE ART.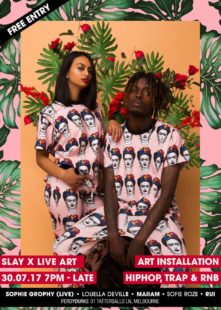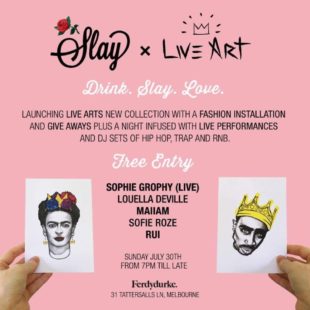 (Visited 44 time, 1 visit today)