FRICTION welcomes @PHILT3R signed to Om Tap Music and a stable for many fans that attend bush parties. Having played all over Australia to an amass of people, Phil or @philt3r is going to bring you something special.
*               *               *               *               *
@PHILT3R (Om Tap Music)
@philt3r, is not a metaphor for a side affect, but rather a side affect of a metamorphosis. For a decade, he has planted smiles and swivelled dials along that great stretch of party paradise that is the east-coast of Australia and his sets end up spanning more genres than a well thought out German street parade.
With a penchant for proggy psy and wobbly tech, @philt3r can read a crowd better than airport security, and take them further up than their overpriced tickets. But that's what we like about @philt3r, his lack of tickets, on himself. A regular on the festival scene, he is playing Festivals inc Burning Seed, Squared Senses, earthcore, Dragon Dreaming, Local Produce, ShipReKt, Rainbow Serpent and is a resident at Psyland, along with club gigs across states. So get your 'boogie' on with @philt3r at your next compulsory escape from reality.
*               *               *               *               *
Friction is excited to share the sounds of @philt3r with you all!! Check out last weeks episode below to keep you grooving until this Wed at 10pm, and remember to keep tuning into Friction every week as we welcome the following guests up to the Friction waves, including Andrew Wowk, Doppel, Charles Oliver, Christian Kerr, JYDN, Kazuki, Marcotix, Morbs, Timothy Weston, Tranceducer.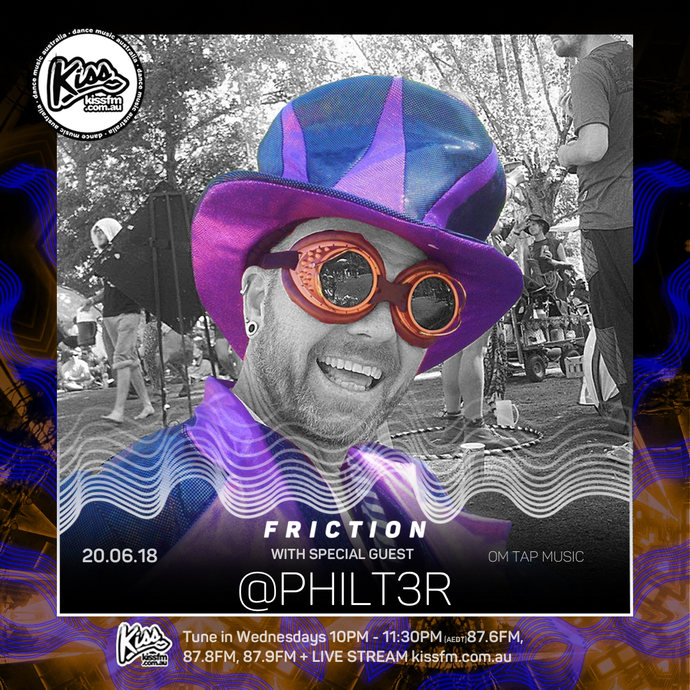 [mixcloud https://www.mixcloud.com/btham/friction-on-kiss-fm-nick-reverse-130618/ width=100% height=120 hide_cover=1 artwork=1]


More Posts for Show: FRICTION