LANI G is a Melbourne DJ and Industry Stalwart. Head of Under the Floor Productions and in conjunction with Drug Policy Australia she heads up the organisation behind this Saturdays protest & rally – THE CITY STREET RAVE – BRING PILL TESTING IN – SAFETY FIRST ALWAYS.
TUNE IN AT 5PM TODAY [21/02/19] – LANI WILL JOINING TIMMY ON THE BEAUTIFUL DRIVE SHOW to discuss the event, how it came about, what will happen and meat out the very issue at hand – TUNE IN!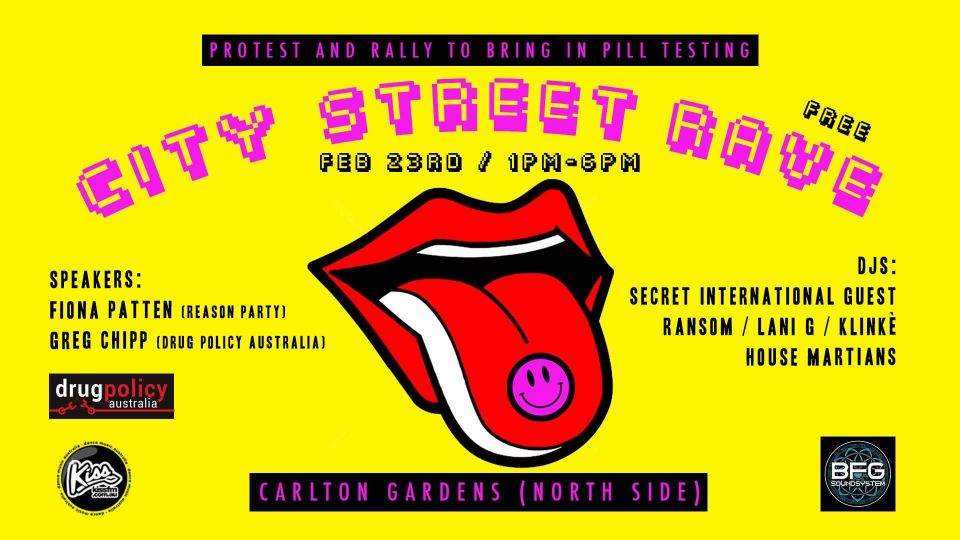 It's time to tell the Government this is not working.
BRING PILL TESTING IN…SAFETY FIRST ALWAYS
This is the Protest slogan. Get creative and get making your City Street Rave Doof Stick!
The Melbourne Dance Community want action and we want it now!
Speakers:
Fiona Patten (Reason Party)
Greg Chipp (Drug Policy Australia)
Dj's:
Secret International Guest TBC
Ransom
Lani G
Klinke
House Martians
Sponsored by
Kiss FM
BFG Sound