Kilter take to the Kiss FM airwaves at 5pm today. Playing live in the studio and kickin back with Timmy, hear Kilter aka Ned East talk about whats up and whats not.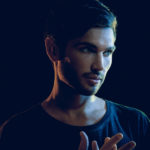 Adored by listeners from all corners of the internet and festival goers alike for his euphoric, energised sound, Kilter is the moniker for 24 year old Sydney rising star Ned East. Having amassed 33 million streams online, multiple visits to the Top of Hype Machine charts and triumphed in the triple j Like A Version studio.
It's a pretty good indication of a young artist's trajectory when they're being selected by the heavy hitters of the game like ODESZA, Mø, Duke Dumont and London Grammar to remix their big singles on the back of just a handful of originals. Likewise when they're scaling the heights of The Hype Machine charts to #1 and then a remix for UK sensation Ben Pearce amasses streams in the millions. Yeah, Sydney producer Ned East, who's become best known as Kilter through such high profile releases, has done all that at just 24 years old. Cool, right? Well, Kilter's just getting started.
Having quickly developed a reputation as a gun producer in the studio, Kilter's thrown us a juicy plot twist and keenly stepped up his game as an accomplished live performer too. Flanked by electronic drums and synth-gear galore, Kilter's live set delivers on the promise of an actual, well, live performance with limbs flying fast between keys, sample pads and drumstick duties.
"When it came time for me to bring my music to the stage having an instrument in my hand is what felt most natural," Kilter says of his show, crediting an upbringing surrounded by music at home and jamming in school jazz bands. "Using drums, keyboards and samplers I can perform and express myself in a way that's unique to that particular show and crowd," he says. "That uniqueness is what I've always loved most about seeing my favourite artists perform and it's what I try to capture at a Kilter show."
The lively setup has been winning Kilter a slew of new followers at key Australian festivals like Splendour In The Grass and Falls Festival, not to mention magnetising crowds as the main support act for RÜFÜS, Hermitude and Little Dragon's national tours. Those new fans kept Kilter on the road for an extended 'Shades' EP tour that clocked up a bonkers 24 dates across Australia and New Zealand hitting the capital cities and then causing a froth in regional spots like Bathurst, Mandurah and Townsville.
While keeping mum on just who we can expect to show up next Kilter's track record of collaborations inspires promise for what's ahead; there's the signed and certified banger 'Fool For You' with Sydney singer Micah Jey, dusty hip hop-inspired beats with GRMM ('Look At Me'), 'Gravel Pit' with Matt Miller that got an almighty Flume remix, and the euphoric bounce of his team up with Porsches on 'Want 2'.
So let's check in again with how Kilter's trajectory is looking for 2016 and beyond. It's up, way up.