On today's THE BEAUTIFUL DRIVE Show, Timmy Byrne will be chatting with Jordan Albertsen – Director of the seminal documentary BOOM | which is about Seattle proto-punk film THE SONICS. It's screening at the Melbourne Documentary Film Festival on Monday July 29th.
BOOM: A Film About the Sonics, is a documentary about the great proto-punk band The Sonics told from the five original members themselves. Detailing the beginning, the end, the highs and the lows, Boom tells the story of how one band from the Pacific Northwest became massive 50 years after their heyday and shaped the music scene in a remarkable way.
The film has already racked up numerous awards and accolades during its current festival run, most recently from its screening in Phoenix: "…it does everything I want a music documentary to do."—Hal Astell, Nerdvana. 
Kiss FM is a very proud supporter of the Melbourne Documentary Festival.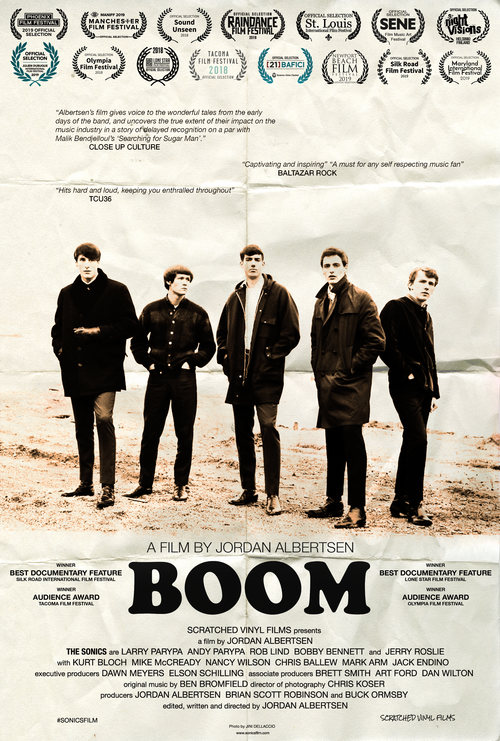 More Posts for Show: The Beautiful Drive