Gatecrasher
The Return Of The Lion
Australian Tour 2017
Gatecrasher, the world's most iconic club brand is set to make its return to Australia this August.
Touring nationally, Gatecrasher The Return Of The Lion will feature an exciting line-up, including original Gatecrasher music director and renowned international DJ, Scott Bond, trance and techno icon Mauro Picotto, Indecent Noise and Australia's own Factor B – with more to be announced.
From humble beginnings to a world-conquering global club brand, Gatecrasher has continued to push boundaries and dominate dance music since 1993. It's reputation as a flamboyant, individual and hedonistic brand continues to grow and the Gatecrasher name remains emblazoned in the heart and soul of clubbers throughout the world.
Created by Simon Raine, Gatecrasher became a global brand so big it produced 26 albums and played sold out venues around the world. Gatecrasher was arguably the number one club that shaped a generation.
Fast forward to 2017, which sees not only the return of Gatecrasher to our shores but also the return of one of Australia's most recognisable and iconic figures in the electronic music industry, Mark James.
Along with managing countless club nights, music labels and brands, James's biggest accomplishment was founding Future Entertainment; one of Australia's most successful touring and production companies which attracted hundreds of thousands of punters across such festivals as Future Music Festival, Summadayze and Two Tribes. Over his extensive career Mark has worked with some of the biggest and most iconic electronic music artists in the world
Mark recently returned to Australia to launch Universal Touring Events – a touring, events and experiences organization made up a of team of professionals who are passionate about music, technology and innovation.
'Gatecrasher has been responsible of some of the most awe-inspiring, never-to-be-forgotten events in Australia.  I'm excited to be reconnecting with the original fans of Gatecrasher but most importantly, introducing one of the most iconic brands of our time to the new generation'…Mark James
'Gatecrasher are proud to announce the Return Of The Lion tour Australia 2017.  We are extremely happy to be working with Mark James and his team and can't wait to unveil more events this winter. The line up is chosen to deliver the best of the new with a twist of the old.  See you on the dance floor!'….. Simon Raine
Tickets and Info for Gatecrasher (The Return Of The Lion) through www.gatecrasherAU.com
                                          Gatecrasher The Return Of The Lion 2017 National & Bali  Tour Dates:                                                       Wed August 23                            Bali                            Double Six Resort – Seminyak
                                         Fri August 25                               Brisbane                  EI8HT Nightclub
                                         Sat August 26                               Sydney                     Greenwood Hotel
                                         Fri September 1                          Perth                         Villa Nightclub
                                         Sat September 2                        Melbourne               Studio 3 and Showroom Plaza Crown
Mauro Picotto
Mauro Picotto is one of the busiest, most versatile, and well-known figures in dance music, and he wouldn't have it any other way. He has, to date, released over 700 singles, EPs, remixes, albums and compilations, shifting in excess of 7 million units, and winning a string of awards along the way. He has played at some of the biggest parties of the last 20 years, He also curated Meganite, which was hosted by Privilege, and became one of Ibiza's most legendary techno nights. And he established Alchemy, a label that has released work by some of techno's finest artists, including: Adam Beyer, Christian Smith, .The Italian DJ and producer first crashed into the consciousness of clubbers the world over in 1998 with the release of the bombastic techno/trance crossover anthem, 'Lizard', which rode the crest of the superclub wave into the Top 30 of the UK singles chart. He followed this up in similar fashion with 'Iguana', and 'Komodo', which was heavily inspired by Deep Forest's 1992 new age hit, 'Sweet Lullaby', reaching number 13 leading to an appearance on Top of The Pops. He now returns with yet another album, A Call In the Club which debut at No 1 on the Beatport Album chart it constitutes a broad sweep of the eclecticism for which he is renowned.
Scott Bond
As music director of the world renowned clubbing brand Gatecrasher, and long-time resident DJ of the legendary events, Scott Bond has done more than most to spearhead the rise of trance across the globe. Now in the third decade of an outstanding career, Scott is showing no signs of slowing down any time soon! 2017 is due to bring forth a string of new releases and collaborations on FSOE, Vandit, and WAO138. First up is a reworking of an iconic Gatecrasher classic in the form of Scott Bond & Charlie Walker vs Trouser Enthusiasts – Sweet Release 2017, already featured on Armin van Buuren's "A Statement Of Trance 2017" compilation and due for release on WAO138 on 19th May. Similarly, Scott's own seminal anthem with Solarstone, "3rd Earth", has been given the Rebooted treatment and is already seeing support from Armin, Aly & Fila, and many more of the big hitters.
Indecent Noise
Indecent Noise (Aleksander Stawierej), 24-year-old DJ, producer and co-organiser of events "Lifestream" at Warsaw club scene. His fascination of electronic music started at a very young age, as a 7-year-old he listened to compilations of Jan Michelle Jarre and Kraftwerk. He took his first steps as DJ and producer in 2004. Productions of Alex were supported by names like: Tiesto, Paul van Dyk, Above & Beyond, Paul Oakenfold, Agnelli & Nelson, Roger Shah, Sean Tyas, Christopher Lawrence, Lange and Judge Jules, Indecent Noise has also launched his own record label, "Mental Asylum Records". Mental Asylum offers a home to producers of the darker, twisted, more up tempo side of Trance and will be part of the increasingly successful "Fraction Records" group. Its primary focus will be quality over quantity as the label aims to establish itself as a well-respected outlet for Trance music.
Factor B
Australia's own Factor B AKA Brendan Blatt has undoubtedly established himself as one of the fastest rising talents in the world of uplifting trance.  Brendan's music began gaining attention from mid-2014 when his tune 'Stratos Galaxias' was picked up by UK trance duo 'Neptune Project' Brendan's music is clearly stirring up the international trance scene; his unique, euphoric uplifting style is reinvigorating the trance purist's across the world in big numbers. Brendan's no stranger to the decks, having played numerous gigs around the world over the last 10 years, he's once again returning to the spotlight both at home in Australia and internationally. His latest credits include not one but three No 1 hits on Beatport, keep an eye out for this incredibly talented Aussie artist as he continues to rise & represent Australia at the forefront of uplifting trance.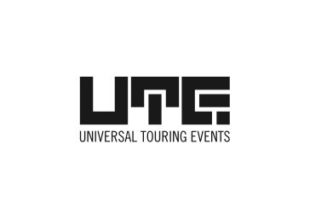 For more information, please visit: www.uteaust.com