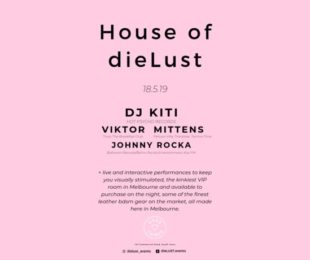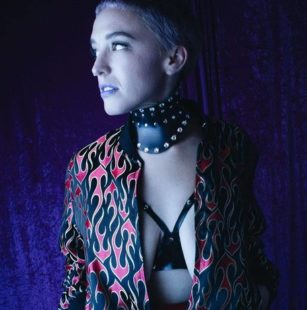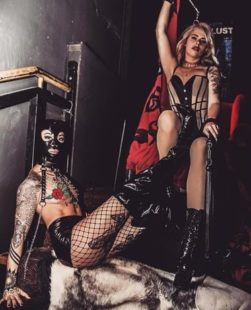 Welcome to dieLUST. A space for curious minds and bodies thirsty to indulge in the deviant delicacies of the human experience.
A space that has found the vibrations of a thriving underground that beats with passion, moves the soul and opens the mind to the freedom of expression, creation & love.
DieLust is a space where rave and ravage unite.
Sound tracked by a conscious set of sexy sound slingers to invite you through the journey to your deepest darkest delights.
A space hosted by guardian angels & dungeon masters who's knowledge & respect will not only teach and inspire
But take you on a journey deeper into yourself, your connection with others & into the sensual consciousness that is our sexuality.
Tune in as I chat with the tantalising, seductive and steeze queen Emma Grace. Showcasing this raunchy new approach to the Melbourne underground scene.
Make sure you tune in from 11 am Thursday 15th May, as we do a special edition of The Underground. Giving all Kiss FM listeners and announcing it live, a special promo code, so that you too can be part of this sexy self expression. This Saturday night 18th May @ Good Things 147 Commercial Rd South Yarra.
https://www.facebook.com/events/441367906631572/
To claim your Kiss FM discount. follow this link below:
And us promo code: UNDERGROUND
https://www.eventbrite.com/e/house-of-dielust-tickets-60741639880