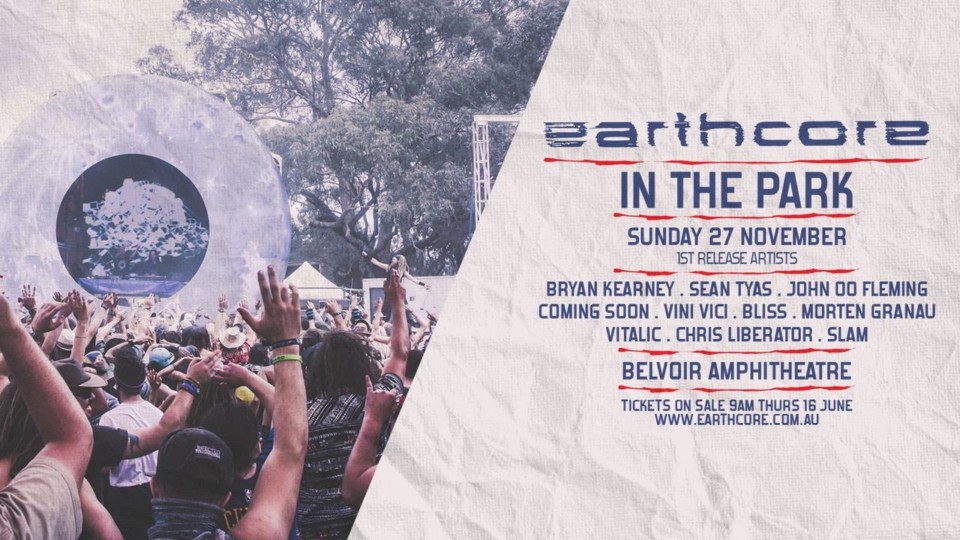 For the past 22 years, the only way to get the Earthcore experience, usually you have to travel to Pyalong in Victoria and surrender to the madness of the five-day bush festival. But in 2016, Earthcore is bringing the fun to the city.
This November, Earthcore will stage one-day parties in (or just outside) two Australian cities. A selection of artists from the stacked Earthcore line-up will travel to the special events – dubbed Earthcore in the Park – with the fun hitting Perth's Belvoir Amphitheatre on Sunday November 27. While Earthcore has hosted club events in Perth before, this is the first time they've staged full blown outdoor doofs in this city.
John '00' Fleming, Vitalic and Sean Tyas will be playing at Perth edition of Earthcore in the Park, with the likes of Scotland's Slam and the UK's Chris Liberator locked in already with more artists still to be announced for Perth.
Only 10 tickets remain for Super Early Bird Release at $85 + booking fee before they go up in price so get your ticket now at www.outix.net/tickets/event/ecintheparkperth