|| NEW SHOW ANNOUNCEMENT ||
Today KISS FM is very very proud to be announcing that deadmau5 has joined the KISS FM grid.
deadmau5 premieres the very first episode of mau5trap Radio
THIS Saturday night from 6:30 – 7:30pm
On this premier edition, you can expect music from REZZ, Spencer Brown, Matt Lange,
ATTLAS, and more. Also, to help celebrate the release of his album 'Visceral',
Getter provides a stunning guest mix for the final part of the show.
Mau5trap Radio | Exclusive to Australia via KISS FM |
| Saturday's 6:30pm-7:30pm |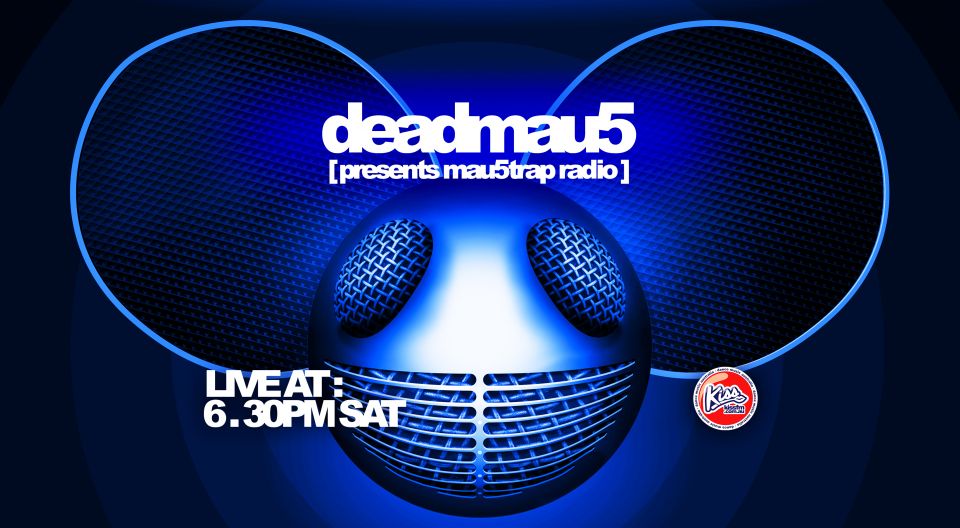 KISS FM IS INDEPENDENT.
OUR GRID CONSIST OF 101 OF THE BEST DANCE MUSIC RADIO SHOWS, ACROSS ALL GENRES FROM AUSTRALIA & THE WORLD EVERY WEEK.
OUR LOCAL SHOWS ARE LIVE, & OUR INTERNATIONAL SHOWS ARE EXCLUSIVE.
THIS IS REAL RADIO | FM IN MELBOURNE & LIVE STREAMING TO THE WORLD.
KISS FM SERVES THE DANCE MUSIC COMMUNITY, WE SURVIVE BY MEMBERSHIP SUPPORT.
100% PURE DANCE, NO COMMERCIAL BULLSHIT. TO SUPPORT PLEASE BECOME A PAID UP MEMBER & HELP KEEP THIS VIBE ALIVE.