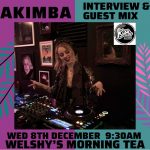 This Wednesday, join Dan Welsh on Welshy's Morning Tea, for a wicked guest mic with one of Melbourne's strongest new talents, AKIMBA! Catch Dan having a chat with Akimba from 9:30, before she delivers her
[…]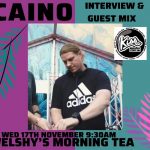 Join Dan Welsh this Wednesday morning from 9AM as he brings CAINO into the KISS FM studio for a cuppa, a chat, and a stellar guest mix! CAINO has an exciting energy on and off
[…]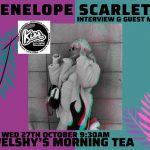 This Wednesday morning, join Dan Welsh as he invites Penelope Scarlett into the tea room for a cup of steaming hot house music, along with a catch-up to learn about how Penelope does her energetic,
[…]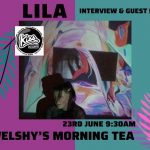 Join Dan Welsh this Wednesday morning as he invites LILA into the tea room for a guest mix & interview on Welshy's Morning Tea! LILA has an eclectic and unique sound, and this guest mix
[…]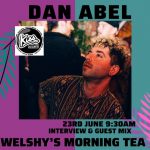 Join Dan Welsh in the tea room this week for an interview & guest mix with Dan Abel! Dan needs to introduction to those familiar with his tribe. His hard work in the scene does
[…]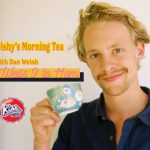 The kettle's always on at Welshy's place, so settle into your Tuesday morning the right way, while Dan Welsh serves up two hours of the very finest in house, tech, dance, and everything in between.
[…]