Coming up for your Tuesday delight, Beth Grace has organised a very special guest to do a featured mix, and to chat on 'LIKE THAT', from 2pm 1st March.
Lets introduce Peruw AKA Cooper Dodge. 19 year old producer, come DJ, who is based in the beautiful city of Melbourne, Australia.
Music has always been a focal point of Peruw's life, from immersing himself into learning drums and guitar in his early school years, to producing a very diverse portfolio in his recent years.
Through his eyes being opened up to the music world, at venues such as 161, Killing Time and Revolver Upstairs, Cooper knew that making deep tech house was the path he would take. And the journey began! Peruw's sound can be characterized by deep brooding bass lines, crisp and organise percussion, captivating atmospheres and over attention to detail.
Peruw takes vast influences from artists such as Metodi Histroy, Agents of Time, Oliver Giacamottho, Enzo Siragusa, Pink Floyd, Retza and YokoO which makes for a very exciting and thrilling performance.
Make sure you tune into 'Like That', to catch Beth Grace and Peruw chatting away about all the thanngsss!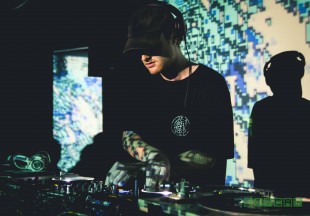 Peruw's Social Media: 

Soundcloud: http://www.soundcloud.com/peruwtunes

Facebook: https://www.facebook.com/peruwmusic/


More Posts for Show: Like That