On Thursday, 29th Dec, 6pm, Beth Grace is handing over the airwaves to guest – Laura King, to share with us the music that she loves with all of us!
Laura King is a Melbourne based DJ who began her career only six months ago in and around Geelong and has fast become a recognizable face in the Melbourne underground electronic scene. She is however, no stranger to the music industry and is trained in piano and vocals, which has had her performing and practising music from a young age. Her love of music and performing later grew into what is now a burning passion for the electronic music scene.
Her style is unique and exciting, full of life, with texture and experimental groove. Sounds of the 303 and 909 are her foundation with which she has combined sneaky vocals, dark stabs of piano, tribal drums, mesmerising strings and ethnic noises all inspired and derived from the 90's.
Her palette of sounds work beautifully in a range of genres from ambient to electronica through to house, techno, trance and film score production.
Her authenticity is undoubtedly sending her in the right direction so be sure to keep your eye on this young DJ with a promising future.
Laura Kind Socials: Soundcloud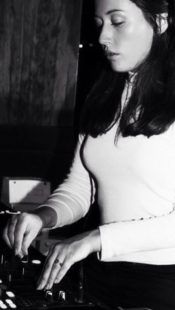 More Posts for Show: Like That