This Sunday, the earthcore show presents guest dj Jewelz for interview and 60 minute set.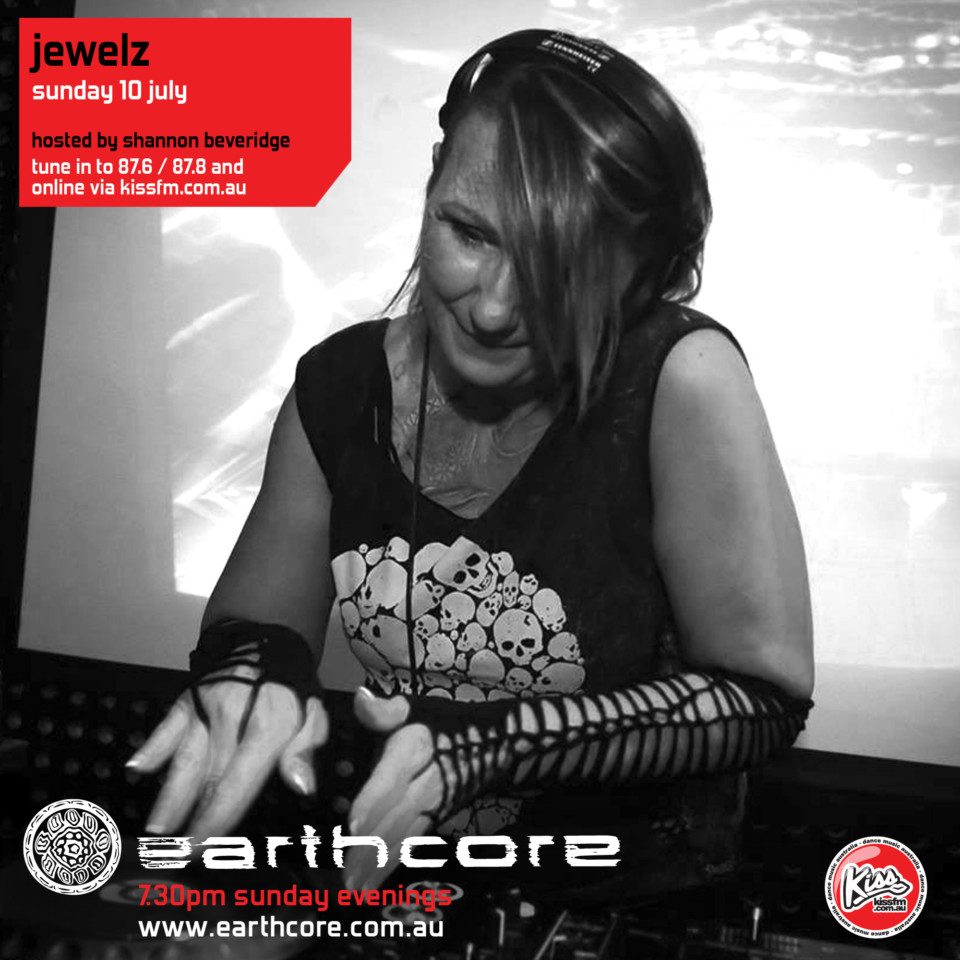 Also tune in to have a chance to win 2x single ASTRIX tickets for Melbourne show!!

Click here for tickets to Astrix – www.onsomedecks.com
Undoubtedly one of Australia's leading DJs, no one moves a dancefloor like Jewelz. Over the course of her 16 year career she has established herself a firm fan favourite, having polled in ITM's prestigious Top 50 poll four years running, making her Melbourne's most successful female DJ in voting history.
But Jewelz isn't a product of marketing hysteria or unfounded fan hyperbole – the dancefloor speaks for itself. Renowned for her uncanny ability to smash it up, regardless of whether it's a club, festival or rave, Jewelz is your consummate musical swinger. Seamlessly genre-jumping between her trademark dark 'n' dirty trance, to acid, techno, progressive and psy, her versatility has seen her popularity grow like wildfire throughout the Australian dance music scene.
Since 2004, she's been a constant on the prestigious Summadayze line-up – Australia's biggest dance festival, together with arming the dex at behemoth events, Godskitchen, Gatecrasher, Slinky, Future Music Festival, Earthcore, Pharmacy, Two Tribes, Ultraworld, Trance Nation, Interview, Pirotechnics, Ostara Festival's Bushfire Fundraiser and the popular monthly Big:Red:Bus events.
Release wise, she's achieved both critical and commercial success. Both her 'Live at Big Bass' (2005, Ministry of Sound) and 'Trance Level 1' (2008, Vinyl Pusher) compilations were standout offerings to the Australian dance scene, with Jewelz flexing her dexterous musical muscle to deliver mixes that won over dance fans from all walks of sonic life and garnered critical acclaim throughout the media.
No surprise she's one of Australia's most in demand spinners, gigging non-stop throughout Melbourne and playing Brisbane's superclub Family, Perth's Rise and gigs across Sydney, Adelaide and Hobart, while internationally touring New Zealand (Voyager) and Korea (The Basement). Revered as much for her versatility, as she is for her pin-sharp technical precision, Jewelz has reinforced her musical flexibility by supporting artists as diverse as Carl Cox, Satoshi Tomiie, Leeroy Thornhill, Infected Mushroom, Paul Oakenfold and D-Nox & Beckers.
Indicative of her ever-present love for music, Jewelz ran the progressive dayclub Therapy throughout 2002, in collaboration with BIG:RED:BUS' Tony Loucas. The club attracted a passionate cult following and regularly hosted some of Melbourne's finest DJs including Gavin Martin and Nato.
The coming years are set to be huge for this blossoming talent. Watch closely as she stretches her wings out into production and continues to seduce dancefloors with her hiplashing track selection and technical precision.
for bookings contact:
Jewelz direct via Facebook.