---
[mixcloud width="100%" height="100%" cover="1″ mini="1″ light="1″ autoplay="1″ tracklist="1″ artwork="1″ iframe="true" ]https://www.mixcloud.com/Verseatille/playlists/kiss-fm-shows/[/mixcloud]TOVCH BASS is presented by Verse@ille and is aired the last Sunday of the month 22:30-00:00.
Playing for thousands at Music Festivals (on land & at sea) in; Thailand, Malaysia, S. Africa, Hong Kong, Australia & all over China, sharing stages & line ups with djs / producers like; Goldie & DIPLO. Performing for 100s of thousands of viewers on TV in China & S. Africa. Rocking decks alongside LEGENDS like Grandmaster Flash, doing MVs with superstar groups like Simply Red & being Asian tour DJ for 1 of the Jurassic 5… Verse@ille has done quite a bit in his 17 year international DJ career.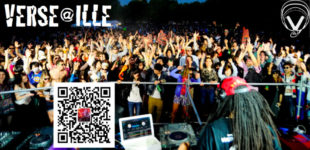 Verse@ille, now a Melbourne resident, will be sharing his international Dj experience by playing the best  BASS from around the globe on this monthly show only on Kiss! Featuring local & international; musicians, mcs, producers & Djs.
TOVCH BASS
Getting YOU in TOUCH with Global Bass!
News, Guest Mixes & Interviews