---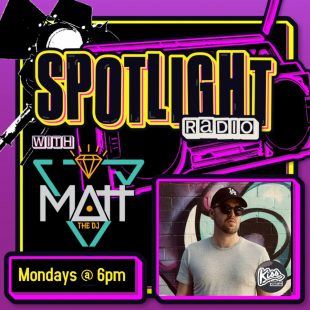 Show Times
Not Currently Scheduled.
About the Show
Spotlight Radio with Matt The DJ is an hour where the spotlight will be shun on the biggest and freshest Techno, Drum N Bass, Tech-House, Dubstep, Electro, House, Big Room and Bass House. Highlighting producers and DJ's from Australia and the rest of the world through premiers, guest mixes and interviews no stone will be left uncovered.
Matt The DJ will also dive deep into promo pools from all across the country and numerous charts to shine the spotlight onto one track each week known as "The Homegrown Banger of the week". You will also hear the "Face Melter of the week", a track that leaves you holding onto your face from its filth.
In 2004 Matt began his career with music and started playing house parties, no fancy DJ decks, just 2 DVD players, a CD collection of mixtapes he burnt from his PC with music downloaded from limewire and the hifi speakers out of his parents' living room. Influenced by the likes of Solardo, Jauz, Carl Cox, Will Sparks and Skrillex you can expect nothing to be a cookie cutter from Matt. He has since then played all over Australia and hosted multiple radio shows and podcasts working with Armin Van Buuren, Paul Van Dyk and a large catalogue of producers from all over the world.
After over a decade of playing other people's music in clubs and his shows, Matt decided it was time to release his own sound. With support from some big names on the scene or his early releases plus, already having 'The Underground' signed with an established label, things just keep looking up. Matt has a stack of releases due to be coming out; you can expect a new track from Matt every month. It won't be long until you see Matt on main stages at the world's biggest festivals. You can catch Matt's weekly radio show 'Spotlight Radio' or even see Matt on 'Spotlight TV' via YouTube.
Tune in Monday's 6-7pm on Kiss to get your fix and see where the spotlight will be shining with Matt The DJ on Spotlight Radio.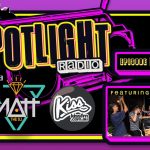 EPISODE 40!!!! Here we are, the big 4-0. While most 40th celebrations consist of aunty Kim drinking to much Prosecco and screaming out Love Shack to the whole party after stealing the cover bands microphone
[…]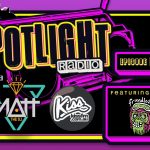 EPISODE 39! Kicking off 2021 with a bang with the start of a long list of guests coming up on the show. Most kids preferred to run in herds, shuffling through malls, hunting down cell
[…]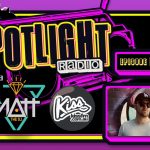 What a year 2020 was for music and the scene as a whole. As 2021 begins this episode will wrap up the Top 50 countdown of 2020 with some huge tracks from some really amazing
[…]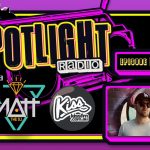 EPISODE 37! I'm wrapping up the year that was 2020 and what a year it was! This is part 2 of the Top 50 countdown however you can catchup on part 1 and all other
[…]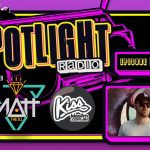 EPISODE 28! YO what is good?! Huge news yesterday from big Danny boy for us Melbournians.  I can almost taste the sweet nectar of a cold carlton draught schooner now. This week I've got new
[…]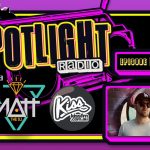 EPISODE 27! I've put the spotlight back onto home soil this with week with a dedicated show to all aussie producers. So that means new tunes from Dave Winnel, John Course, Tonky, Torren Foot, Jesse
[…]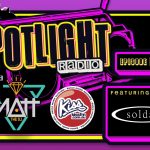 EPISODE 20 A stack of new music coming in this week. It's amazing seeing so many producers still releasing music during lockdown. Coming in hot this week for the feature is Soldat. Raised in Northern
[…]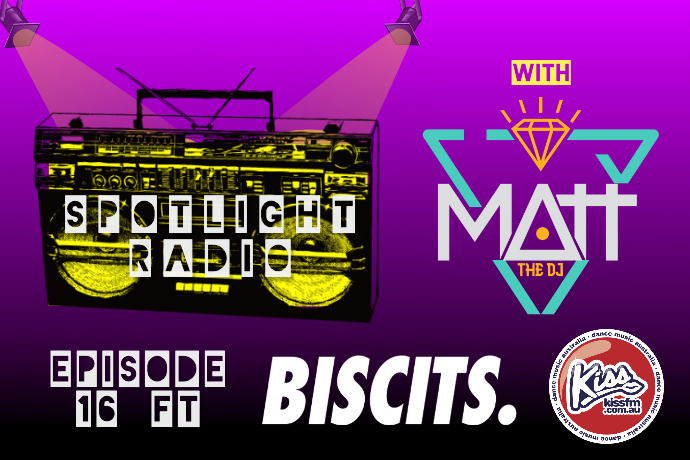 EPISODE 17. This week i'm glad to welcome a real up and comer on the Tech-House seen around the world, BISCITS. The Southampton born and bred producer Biscits was one of the top 10 selling
[…]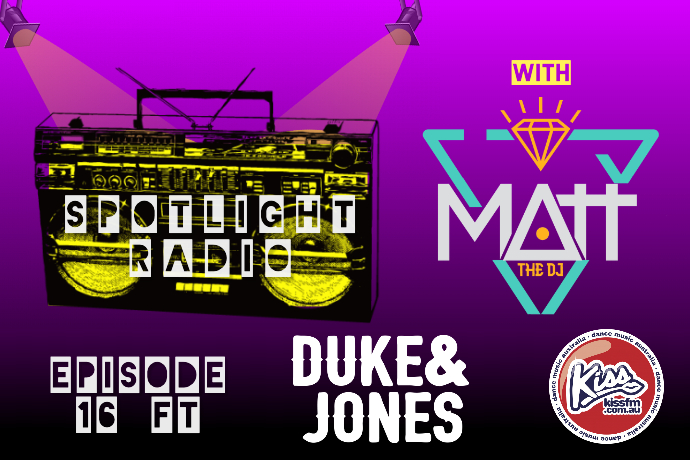 Episode 16 This week sees the UK based duo Duke & Jones stop by for an interview and huge guest mix jam packed full of originals and wall slapping goodness. Duke & Jones are ushering
[…]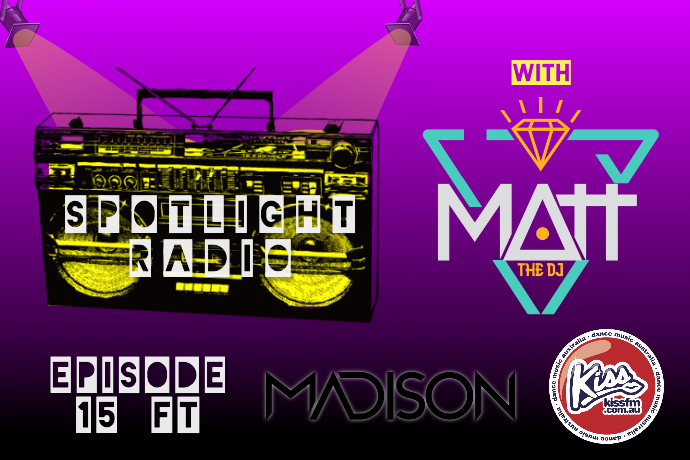 EPISODE 15 This week I'm glad to welcome in a fresh up and comer on the scene, MADISON. Hot on the Australian music scene, MADISON is quickly gaining traction as one of the countries most
[…]
News, Guest Mixes & Interviews
Spotlight Radio's Tracklists