---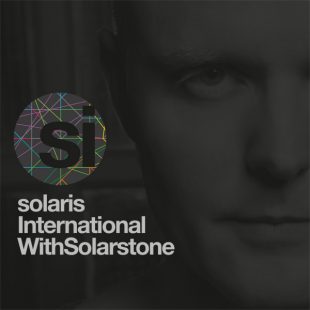 Show Times
Timezone
:
AEST
[UTC+10]
Thu:
About the Show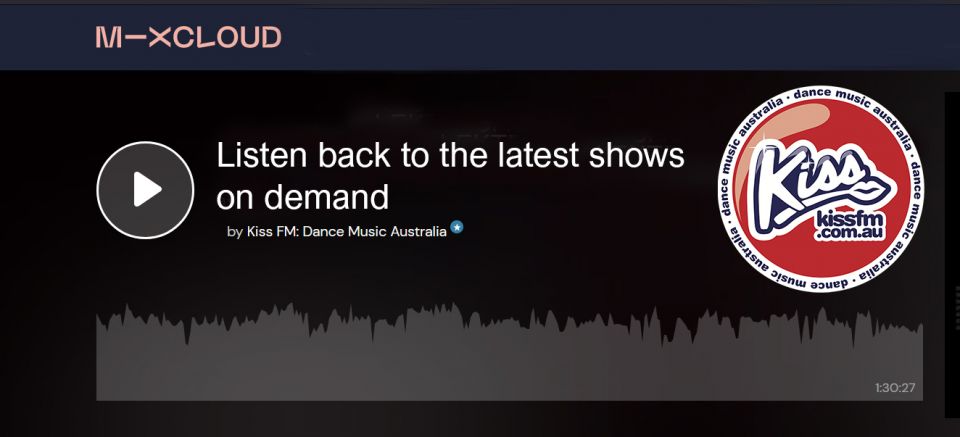 Solaris International with Pure Trance Radio.
For over 16 years Solarstone (aka Richard Mowatt) has been creating dance-floor traffic jams with a convoy of revered club classics, all-out anthems & critically-acclaimed artist albums. As a DJ, he spins weekly at clubs around the planet. Releases from Solarstone's label's Solaris, Molecule Crashing Waves, & Touchstone &also the world's first Social Network Record Label solarSwarm are instrumental components of his highly individualistic sets; and are consistently supported by the trance & prog spinning elite.
Solaris International is Solarstone's long-running, widely syndicated radio show platform. Its weekly hour-long format includes features like the Progressive and the Uplifting Selections, Not The Kind of Thing We Usually Play, the Big Tune and the Chill Out Moment. From its early cult following, over the last four years the show has developed into a tune-in essential for broad cross-section of the electronic dance community. Pure Trance Radio is broadcasted across some 45+ FM & Internet stations to a listenership now in excess of 8 million. In 2013 it celebrated its 350th show. For more info visit the Solarstone website.
www.facebook.com/solarstonefanpage
www.twitter.com/richsolarstone
www.youtube.com/solarstonetube
[mixcloud width="770″ height="220″ cover="1″ mini="1″ light="1″ autoplay="1″ tracklist="1″ artwork="1″ iframe="true" ]https://www.mixcloud.com/solarstone/[/mixcloud]
Solarstone Presents Solaris International: Episode 455 Progressive Selection: Orkidea – My Sunset (from the album 'Harmonia') [Black Hole] Peter Steele – Mantra (Henrik Zuberstein Remix) [Pure Trance] Swoan Mayer & TFF – Without Contact [Touchstone Recordings] Orkidea – Dreamers of Dreams (from the album 'Harmonia') [Black Hole] It's Not The Kind Of Thing We Usually […]
[…]
Solarstone Presents Solaris International: Episode 454 Progressive Selection: Robert R. Hardy – Harmony [Spring Tube Limited] Swoan Mayer & TFF – Without Contact [Touchstone Recordings] Namatjira – Soon Is Always Too Late [Spring Tube Limited] Mononoid – Pathways [Lost & Found] Max Graham – Redemption (Tim Penner Remix) [Cycles] It's Not The Kind Of Thing […]
[…]
Solarstone Presents Solaris International: Episode 453 This week's show features a 60 minute extract from Solarstone's set at Pure Trance, Exchange, LA from May 15th. No track list available yet. FacebookTweetShareLikeTotal
[…]
Solarstone Presents Solaris International: Episode 452 Progressive Selection: Sebastien Leger – Soldier [Temple Of Lions] Philthy Chit – Reflect (Oakenfold Edit) [Perfecto Black] Sebastian Busto – In The Beginning [Spring Tube Limited] Reiklavik – Hex (Nkoder Remix) [Saturate Audio] Flynn & Denton – Second Chapter (Gai Barone Remix) [Subculture] *World Exclusive It's Not The Kind […]
[…]
Solarstone Presents Solaris International: Episode 451 Progressive Selection: Hady Tarek – Restless (Original Mix) [Bonzai Progressive] Speaking Minds – JSB (Road To Paradise EP) [Aeon] Alex Rusin – I Don't Care (Forerunners Remix) [Saturate Audio] Digital Duplex – I Got This (TECHNCN Remix) [Lunary] It's Not The Kind Of Thing We Usually Play… But We […]
[…]
Solarstone Presents Solaris International: Episode 450 Progressive Selection: Puremusic – If I Could (Gridlocked Remix) [Silk Sofa] Joshi ft. Nina Carr – Kiss & Tell (Original Mix) [Enhanced Colorize] Hernan Cerbello – The Subject (Stephen J. Kroos Remix) [Spring Tube Limited] Altek – Control (Original Mix) [Green Martian] Bailey – Higher State (Danny Stubbs' Dark […]
[…]
Progressive Selection: Forerunners – Watching The Lights Go Down (Foundation Mix) [Touchstone Recordings] 16 Bit Lolitas – End Is Near [Anjuandeep] Michael Claveria – Close To You (Postira Remix) [CDR] Sean Tyas – 9am [Black Hole] Kindred Spirits – Folies D'Antan (Edwin van Cleef Remix) [Green Martian] It's Not The Kind Of Thing We Usually […]
[…]
Solarstone Presents Solaris International: Episode 447 Progressive Selection: Royksopp – Sordid Affair (Maceo Plex Remix) [Dog Triumph] Steve Nash – Gilimeno [Circle Music] Danilo Ercole – Cosmos (Original Mix) [Coldharbour] It's Not The Kind Of Thing We Usually Play… But We Like It Anyway: Sean Tyas – Swarm (Taken from Degenerate Vol. 1) [Black Hole] […]
[…]
Solarstone Presents Solaris International: Episode 445 Progressive Selection: LTN ft. Arielle Maren – Let Me Go (LTN's Sunrise Remix) [Enhanced Progressive] Nick Warren & Guy Mantzur – Sad Robot (Musumeci Remix) [Bedrock] Pedro Aguiar – 6 A.M Again [Lost & Found] Dale Middleton – Vertex [Sex On Wax] Forerunners – Any Other Day [Saturate Audio] […]
[…]
Solarstone Presents Solaris International: Episode 444 Progressive Selection: Martin Kinrus – Vicious Circle (Original Mix) [Lunary] Phraktal – Fusion (from the album 'Why 1 Is One And 2 Is Two') [Bakroom] E.F.G & Neptun 505 – Mindtrip (Original Mix) [Green Martian] Cid Inc. vs. Darin Epsilon – Outliers (Petar Dundov Remix) [Perspectives Digital] Philthy Chit […]
[…]