---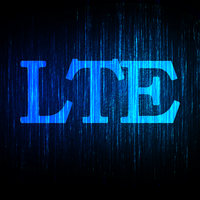 Show Times
Timezone
:
AEST
[UTC+10]
Sat:
About the Show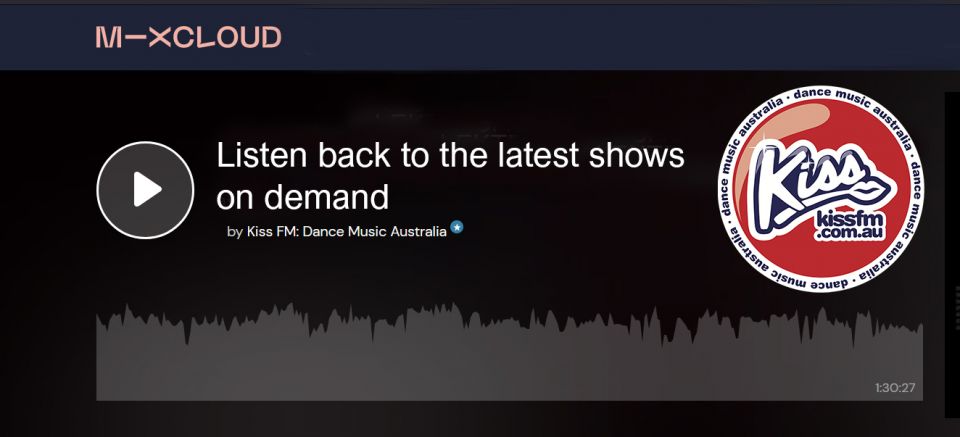 The Long Term Effects is brought to you weekly by Chris Meehan.
Recorded live in the Kiss FM Melbourne studio each Saturday night, Chris showcases the best dance music promos and releases sourced weekly.
Tune into The Long Term Effects on Kiss FM in Melbourne every Saturday night from 7:30 – 9:00pm AEST.
7:30PM-8:00PM (Jayson) ARTIST TRACK NAME MIX Fabio Montana Ortygia Original Dar & Dar What I Wanna Say Martin Kremsar Dontello Story Blood, Groove & Kikis Fabio Montana Arkagas My Favorite Robot Silinder Penthouse Joan Retamera 8:00PM-8:30PM (Adam) ARTIST TRACK NAME MIX GMJ & Matter Utopia Matter Einmusik Pristine Original Citizen Kane | Future Trax […]
[…]
7:30PM-8:00PM (Jayson) ARTIST TRACK NAME MIX Brian Cid Truth Lies Ahead Original Brian Cid Baile de Lobos Original The Journey Principium Jamie Steven's  Golden Return Paul Hazendonk, Noraj Cue + Shane Black Shaw Ten Times Sonderzug Parallel 8:00PM-8:30PM (Jayson) ARTIST TRACK NAME MIX Brian Cid Santore Original Erdi Irmak The Hit Robert R Hardy […]
[…]
7:30PM-8:00PM (Jayson) ARTIST TRACK NAME MIX Tion All World Lies Hexlogic Yang BOg Origins Tim Egelhardt Leon Leon The Night Is On Natch & Dothen Elekfantz Diggin' On you Solomon 8:00PM-8:30PM (Adam) ARTIST TRACK NAME MIX Medway Trauma Donatello Sunshine Jones If You wouldn't Mind Metodi Hristov Khen & Guy J Prism Original Nicholas […]
[…]
7:30PM-8:00PM (Jayson) ARTIST TRACK NAME MIX Third Son Climb to the Sun feat. Haptic Original Nicholas Van Orton Enlazadora De Mundas Original Alex Vidal Ghost of Avalon Nicholas Van Orton Antrim feat. Paula Os Odyssey Robert R Hardy Second Mix 8:00PM-8:30PM (Jayson) ARTIST TRACK NAME MIX Prosper Rek Roadtrippin Original Zein Different Worlds Original […]
[…]
7:30PM-8:00PM (Jayson) ARTIST TRACK NAME MIX Cubicolor Mirror Play Original Li-Polymer Symphonia Robert R Hardy rAin (MU) Infinity Nicholas Rada Nicolau Marinho + Tolkein 32 feat. Thayana Valle Nasty Girls Original Matteo Monero Three Original 8:00PM-8:30PM (Stevie S) ARTIST TRACK NAME MIX Sei-A Space In Your Mind DJ Tennis Oliver Giacomotto Gem Original Quivver […]
[…]
7:30PM-8:00PM (Jayson) ARTIST TRACK NAME MIX Cornucopia Neverland Original Stats Drive Inspired By Her GMJ Cid Inc Contrite Original 8:00PM-8:30PM (Chris) ARTIST TRACK NAME MIX Saraga Machine Original Monkey Safari Boris Guy Mantzur Valer Den Bit Seduction Betoko Weekend Heroes The Walkers Original Artsever Calm Original 8:30PM-9:00PM (Back2Back) ARTIST TRACK NAME MIX Old Eric […]
[…]
7:30PM-8:00PM (Chris) ARTIST TRACK NAME MIX Reiner Zonneweld Colours feat. Aymar Natch + Dothem Dave Seaman Nightfalls Original Marcelo Vasami + Miko Pathway Pete Oak Saab Enclose Animal Trainer 8:00PM-8:30PM (Jayson) ARTIST TRACK NAME MIX Antrim The Mystic Original mix Led Zeppelin No Quarter Progress Inn Jaap Ligthart The Haunt Donatello remix Dar + […]
[…]
7:30PM-8:00PM (Jayson) ARTIST TRACK NAME MIX Thom Yorke Eraser MUUI Dousk Jit Jit Uvo + Lautaro Varela Nicolas Petracca The Rubi Brightness Frederico Monachesi Napalm + D-Phrag Higher Ground Inkfish's Dark But Not Hopeless 8:00PM-8:30PM (Chris) ARTIST TRACK NAME MIX Alessandro Diga Flawless Imperfection SQL Black Birds I Wish You Framewerk Chaim Members Shahar […]
[…]
7:30PM-8:00PM (Jayson) ARTIST TRACK NAME MIX Folie A Deux Botein Fractal Architect Rafa'EL + K Nass Fields Of Gold Erdi Irmak Huminal Horizontal Memories Ri Za Fashion Victimz Yotopia Amanic 8:00PM-8:30PM (Adam) ARTIST TRACK NAME MIX Mateo Shake Original Nanoplex Ofl Warehouse Citizen Kain Ninja Princess Original Gaga Process Sudo Kiko + Citizen Kain […]
[…]