---
The LoFreq Show with Zero1 & DJ Meltdown – Drum n Bass in your Face!
Zero1 and DJ Meltdown will keep you up to date with the freshest cuts from around the world.
Zero1 BIO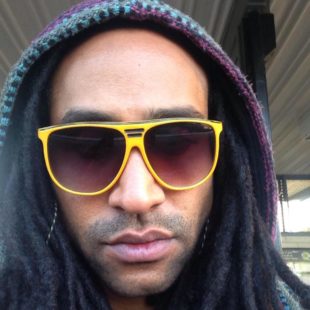 One day way back in the 80's my mum played me some hip hop she was listening to on the radio. I couldn't tell you who it was playing but I was hooked from then.
In the early 90's I bought The Prodigy Experience album (on tape!) and for some reason the break in that Weather Experience tune always got me. This was the beginning of the change. Later on in the 90's a friend played me Logical Progression Level 1 which further peaked my interest in DnB. Around 98 my brother played me some One Nation tapes and after hearing the MC's I was finally hooked. After a few years of raving (at the old Bagleys night club lol) I got my first pair of decks back in January 2000 (some old belt drive Gemini's and a Citronic mixer – looking back they were pretty terrible but good to learn on). Within a year I'd upgraded to Technics 1200's and a Pioneer DJM-300 (which has outlasted all my other mixers – they don't make them like they used to).
I've played at many house parties and nightclubs over the years in London, Brighton and Bristol. In 2001 I played for an internet radio station called UKRumble. In 2006 my mix was played on Breakin' New Talent by DJ Flight on BBC 1xtra.
Did I mention the raving? I've been to sooooo many… I miss 'The End' club 🙁
In 2010 I moved to Melbourne and eventually got my turntables over. Started out playing warehouse parties and got deeper into the scene.
I do still listen to the odd bit of hip hop now and again. I consider myself a critic with it been such a big part growing up (There is so much rubbish out there)… but drum and bass is truly where my heart is.
Facebook Page – https://www.facebook.com/countjiggamusic/
Soundcloud page – https://soundcloud.com/countjigga
DJ Meltdown BIO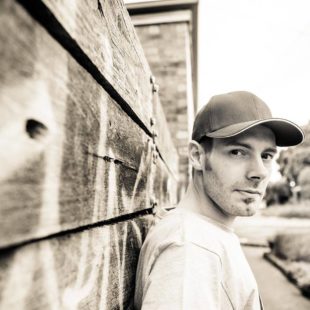 It all began for Rainer Kazmiersky aka DJ Meltdown back in 1999 when he started out playing at local house parties around Christchurch, from there he grew an undeniable love for the party styles & sounds of Drum and Bass and still to this day easily remains one of the most passionate & energetic players in the game!
A couple years later he joined up with Vex, Tyler and Triple B for the Project Mayhem Thursday night Drum & Bass Sessions at Base, and also played at a handful of Dose's Co-Wrekt & Pure Promotion nights before moving to Melbourne in 2004.
His first Melbourne gig was for the Kombat Bass crew and their Easter special in 2006 which also led to an appearance on their Bassdrive Radio show that same year. Since then he's played a few local nights, and as of recently has really started to make his mark on the Melbourne DnB scene landing sets at Roxannes, Miss Libertines, Nightowl & Brown alley supporting the likes of Dose, Drumsound & Simon Bassline Smith, B-Complex, Phace, Chris Su, Dom & Roland, Brookes Brothers, London Electricity, Icicle, Trei, Fresh, Lenzman, State of Mind, Ant TC1, Optiv & BTK for some of Melbourne's most respected promoters.
He has been representing Drum & Bass on Melbourne's Kiss Fm since April 2010 with The Rewind Show, starting off at 3-5am Tuesday mornings, doing the hard yard saw the show shift to Sunday nights 10:30-Midnight. Now He's running things with Zer1 on The LoFreq show from 9pm to !0:30pm on Sunday nights.
Rainer's undeniable passion, ability to stay true to his own style and years of hard work which many seem to forget these days… has rightfuly earned him his place as one of Melbourne's most respected Drum and Bass acts.
Expect no less than Big things to come from the one affectionately referred to as "The Rainman"
Facebook Page – https://www.facebook.com/DJMeltdownNZ/
Soundcloud Page – https://soundcloud.com/dj-meltdown
Mixcloud Page – https://www.mixcloud.com/Dj_Meltdown/stream/