---
'Like That' – is an hour of music that has the thumbs up from Beth Grace. She aspires to find tracks local to the Melbourne music scene, nationally around Australia, as well as abroad, that cause a ripple effect of longing to sway and tapping your foot in a dance-like-matter to get you up to rave!
A little bit about Beth Grace…
She is always up for a boogie, whether you are ready or NOT!
Her aim is to leave your soul happy and swooning for more!
And she is always searching for more, digging out new tracks weekly, to dusting off tracks older ones that need some love.
With her eyes set abroad, nothing is stopping her. She describes a 'bucket list' of venues and festivals that are on her 'TO-DO' list, (Yes… she went there), so make sure you keep her in your eye sight, and see where what this lady accomplishes!
What music does she play? Well…
If you have a love for your underground Tech House & Techno – SHE GOT THAT.
If you have a love for your House from chilled & main room warm up & all other house tracks – SHE GOT THAT.
If you have a love for everything that is Deep, well – SHE GOT THAT TOO.
If your heart skips a beat and you find yourself saying -'oh yeah' then the job is done, and you LIKE THAT.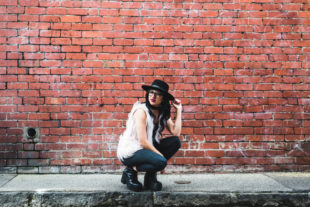 (Visited 555 time, 1 visit today)