---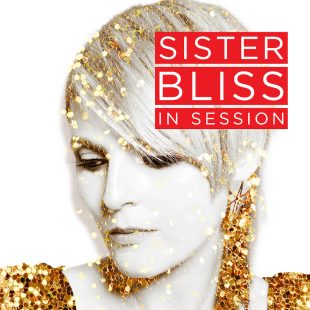 Show Times
Timezone
:
AEST
[UTC+10]
Fri:
About the Show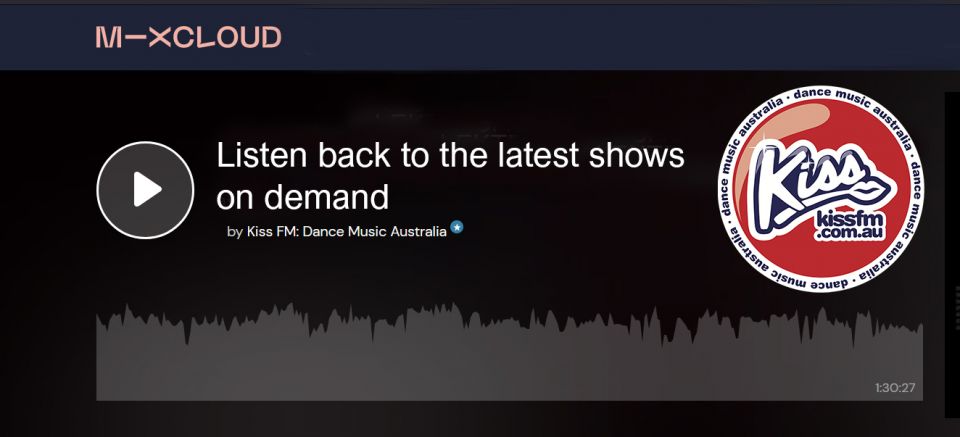 Sister Bliss is one of the true pioneers of modern dance music and the musical force behind multi-million selling ionic British band Faithless. Each week Sister Bliss In Session showcases the worlds best new upfront electronic music, spinning world exclusives from her label Junkdog Records, a live DJ mix, A List artists and DJs on the phone, and a run down of the taste-making Cool Cuts Chart.
Together with iconic frontman Maxi Jazz and producer Rollo Armstrong (brother of Dido), she formed Faithless: one of the most successful electronic acts with a career spanning 20 years, including  7 albums (two at number 1), and six top 10 singles. To date, Faithless have sold in excess of 15 million records worldwide and have played live to millions across the world.
Inspired by her love for discovering new music, Sister Bliss launched her own label: Junkdog Records. An outlet for signing new music she believes in, Junkdog has been championing the freshest of alternative music including talented up and coming producers Letthemusicplay, Mercury nominated Kate Tempest, UTRB & I Said No. Between her label duties and a busy schedule of upcoming releases, she continues to DJ & play to fans across the world.
Syndicated by Distorted Production

Tune in every Friday morning at 2 am
[mixcloud width="770″ height="220″ cover="1″ mini="1″ light="1″ autoplay="1″ tracklist="1″ artwork="1″ iframe="true" ]https://www.mixcloud.com/SisterBlissOfficial/[/mixcloud]
19Eighty7 – Let's Get It On (D:Vision) Sigma & Rita Ora – Coming Home (M22 Remix) Redondo & Camelphat – Paths Junkdog Showcase: Faithless – Miss U Less, See U More (Purple Disco Machine Remix) (Columbia) The Fog – Been A Long Time ( Rhythm Masters Remix) Le Visiteur – With You Riton Ft Kah-Lo […]
[…]
Felix Jaehn Ft Lost Frequencies & Linying – Eagle Eyes (Joe Stone Remix) (Spinnin) The Kooks – Are We Electric (Kideko Remix) Eric Morillo – I Want You Faithless – Drifting Away (Autograf Remix) (Columbia) Waifs & Strays – Heartbeat (Ofunsoundmind) Monte – Radical (Jeudi Records) Rufus Du Sol – Innerbloom My Digital Enemy – […]
[…]
Disclosure Ft Lorde – Magnets (Vip Mix) Thomas Jack – Rivers (Leon Lour Remix) Disciples – Ape (FFRR) Junkdog Showcase Faithless – Drifting Away (Autograf Remix) (Columbia) Amateur Dance – Hot Since Just Before David Tort – Lost In Acid 2015 ( DJ Mara & Sebastian Ledher Remix) Kalyde & Youth – Good Life Rosie […]
[…]
Fono – Real Joy (The Dealer Mix) Croatia Squad – Back To Life Fatboy Slim Vs Jerome Robins Ft Idris Elba – Uptown Funk (Skint) Cassini – Me & U In Mono Junkdog Showcase: Cassini – Proximity (Junkdog Records) Ne Yo – She Knows (Mike Mago Remix) Christophe – Move Your Body With Me Claptone […]
[…]
Rae Morris – Love Again (Toyboy & Robin Remix) KC Lights – No No No Gregori Klosman – Time To Be Alone Ft Sarah Mount (My Digital Enemy Remix) Junkdog Showcase: Heartland – (Purple Disco Machine Remix) (Junkdog Records) Croatia Squad – All The Girlz Cassini – Counting Change (20/20) Fono – Real Joy (Chris […]
[…]
Unknown – Crime Ft Liam Allen (Spinnin) Mocki – Weekend (Kitsune) Icarus – Gold (FFRR) Vanilla Ace & Rafale Cerato – Better Way (The Checkup Remix) Junkdog Showcase: Heartland (Cassini Remix) (Junkdog Records) The Party Ft Montell Jorsan – This Is How We Do It Public Service Broadcasting – Go! (Russ Chimes Remix) Gabriel Castellon […]
[…]
Royksopp – I Had This Thing ( Sebasien Remix ) Syn Cole – It's You A Minor – Be Mine (Mos) Sam Feldt – Show Me Love (Spinnin) Junkdog Showcase: Cassini – Proximity (Bliss Remix) (Junkdog Records) Aevion – Astronaut (Bmkltsch) Tough Love & S Man – In The Name Of Love Ft Nastaly Bmb […]
[…]
Redondo & Boiler – Every Single Piece Ft She Keeps Bees (Lvndscape Remix) (Spinnin Deep) My Love – Your Soul (White Label) Unknown – Won't Back Down (White Label) Junkdog Showcase Cassini – Save Me (Junkdog Records) George Fitzgerald – Crystallize Ferdinand Weber – What (Spinnin' Deep) Julian Wasserman & Pete Kaltenburg – Sweet Hard […]
[…]
Jean Tonique – Guest Ft Iris Goondocks Project – Nina (Goondocks Records) Mason – Nite Rite (Animal Language) Junkdog Showcase: Cassini – Proximity (Junkdog Records) Jem Hayes & Soames – Lake Beckwith Ft Mark Borgazzi – Words I Got Julian Wasserman & Pete Kalzenburg – In Love Ambassadeurs – My Way (Lost Tribe Records) Blissed […]
[…]
Redondo & Boiler – Every Single Piece Ft She Keeps Bees (Lvndscape Remix) (Spinnin Deep) My Love – Your Soul (White Label) Unknown – Won't Back Down (White Label) Junkdog Showcase Cassini – Save Me (Junkdog Records) George Fitzgerald – Crystallize Ferdinand Weber – What (Spinnin' Deep) Julian Wasserman & Pete Kaltenburg – Sweet Hard […]
[…]