---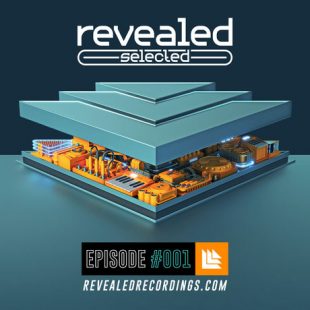 Show Times
Not Currently Scheduled.
About the Show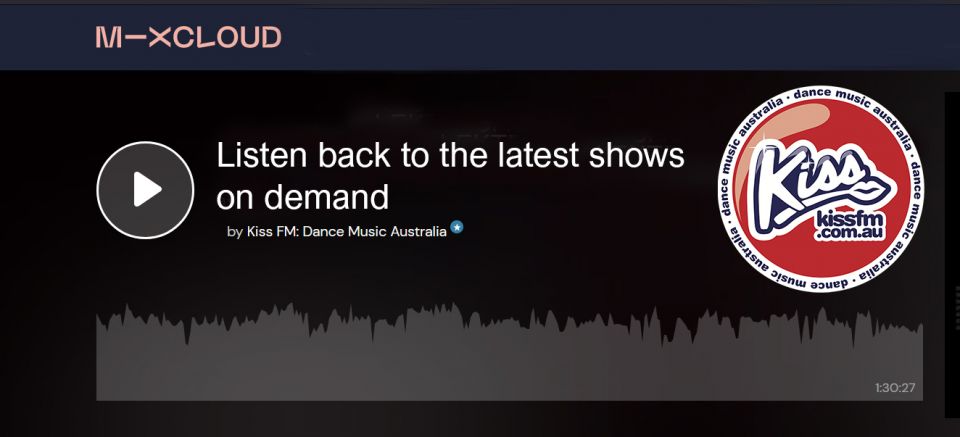 Hardwell announced the follow up of the popular Hardwell On Air and Off The Record radio shows: a brand new show for his label Revealed Recordings called Revealed Selected.
Revealed Selected is an exciting new alternative delivering the finest cutting edge music to your audience. Not only the music will be familiar to them; no other than Adam K, host of Tomorrowland's One World Radio, will host the show. Adam K is an extremely experienced presenter having worked across BBC, Bauer and Global brands, so you can expect the same high quality in hosting, music and production values.
With Hardwell On Air receiving the most views per episode on the popular 1001tracklists.com website, making it the number 1 show in their Top Radio Shows of 2020 ranking, you can tell Hardwell and his team at Revealed Recordings are on top of their game. Revealed Selected will feature artists from the label's imprints. It will be divided into three parts, with the first segment representing the more chill and deep house styles of Gemstone Records and similar to the vibe of the Off the Record radio show. The next section features the Revealed Radar, showcasing a talent. The final stretch of each episode feature the best selection of EDM and big room tunes from the main label and partners.

Hardwell & Dannic feat. Haris – Survivors 02. Alex Gaudino – I'm Movin' (Alex Gaudino & Dyson Kellerman Mix) 03. Manse feat. Chris Jones – Rising Sun (Hardwell Exclusive) 04. Lucky Date feat. Sabrina Signs
[…]
Thomas Gold feat. Bright Lights – Believe 02. Stase – Into The Light 03. Hardwell & Dannic feat. Haris – Survivors (Hardwell Exclusive) 04. ID – Heart 05. Galantis – Peanut Butter Jelly (Genairo Nvilla
[…]
Mike Mago – Deeper Love 02. Tough Love feat. Ginuwine – Pony (Jump On It) (Sick Individuals Remix) 03. Thomas Gold feat. Bright Lights – Believe (HARDWELL EXCLUSIVE) 04. Audien feat. Lady Antebellum – Something
[…]
Yoav – Dopamine (Funkerman mix) 02. Alesso feat. Sirena – Sweet Escape (Pep & Rash Remix) 03. Thomas Newson & Joey Dale – Timecode (HARDWELL EXCLUSIVE) 04. Dyro & Conro feat. Envy Monroe – Bittersweet
[…]
Holl & Rush vs Tom & Jame – Buddha 2. Don Diablo – On My Mind 3. Hardwell & Wiwek  – Chameleon (Instrumental Mix) (HARDWELL EXCLUSIVE) 4. Blinders feat. Charles – Always (3LAU Mix) 5.
[…]
01. Alesso – Gillionaire 02. Shapov vs. Amersy – Vavilon 03. JAGGS – Ramper (HARDWELL EXCLUSIVE) 04. Jordy Dazz & Cobra Effect – The Limit 05. Syn Cole – May 06. ID – This Is
[…]
01. HI-LO – Crank It Up 02. Spencer Tarring feat. Angelika Vee – Fall Down (Kadian Remix) 03. W&W & Blasterjaxx – Bowser (HARDWELL EXCLUSIVE) 04. Erick Morillo & Eddie Thonieck feat. Shawnee Taylor –
[…]
01. Huggatron – Back In This 02. Andrew Mathers, Alex Vasi – Guilty 03. Syn Cole – May (HARDWELL EXCLUSIVE) 04. KSHMR – Jammu 05. Armin van Buuren feat. Mr Probz – Another You (Headhunterz
[…]
01. Dannic – Fonk 02. The Chemical Brothers – Hey Boy Hey Girl (Kaaze Bootleg) 03. Nom De Strip – Aliens (HARDWELL EXCLUSIVE) 04. Kill The Buzz feat. David Spekter – Don't Give Up 05.
[…]
01. Nervo – It Feels (Jordy Dazz Vocal Remix) 02. Shiba San – OKAY (Dave Winnel Remix) 03. FTampa – That Drop (HARDWELL EXCLUSIVE) 04. Promise Land – Love I Feel 05. 3LAU, Nom De
[…]